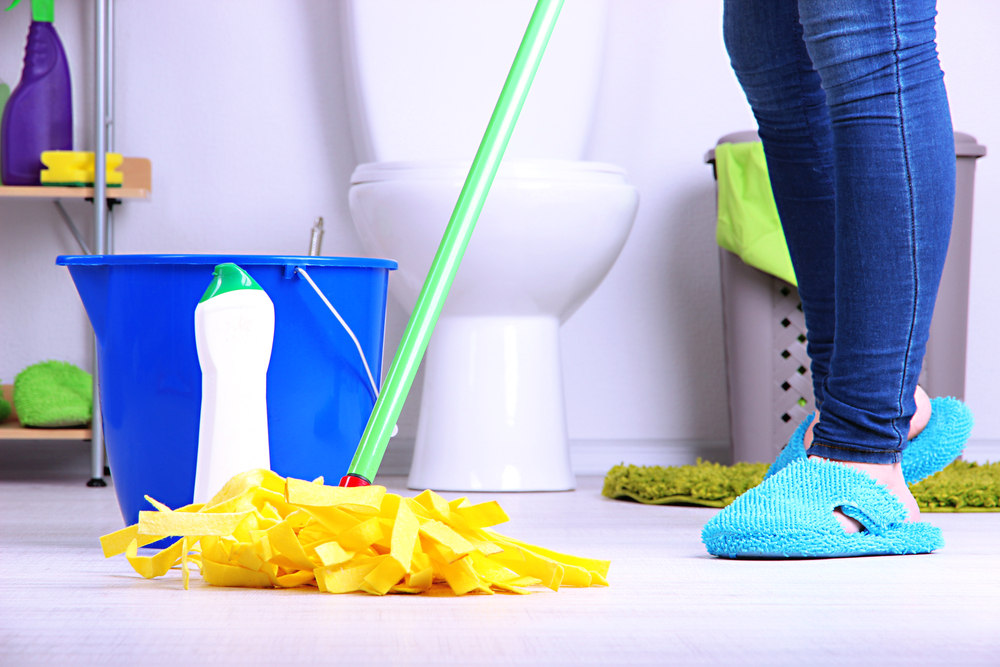 Maintaining a clean and sanitary bathroom is an essential part of housekeeping. Not only does a slick and fresh bathroom offer a sense of peace and comfort, but it also prevents the spread of bacteria and viruses, promoting a healthier home environment. However, for many people, tackling the water closet can feel like a daunting task, often complicated by the multitude of surfaces and fixtures that each require a specific scrubbing and wiping method.
In reality, however, with the right set of tools at your disposal, cleaning the bathroom can become a more manageable and even rewarding task. By knowing which tools to use and when to use them, you can simplify the cleaning process and maintain a sparkling bathroom with ease. In this post, we'll identify and discuss the top 10 tools that house cleaning experts near me in Raleigh use as part of their effective bathroom spiffing-up routine.
Which tools are essential for bathroom cleaning?
Keeping your personal restroom clean is not just about creating a visually appealing space—it's about ensuring your home's hygiene and the health of your loved ones. The task might seem daunting, but it becomes much easier with the right set of tools. Let's explore the top 10 tools that will transform your bathroom sprucing-up process. And remember, consistency is key—cleaning your powder room regularly will keep the task manageable and your bathroom sparkling.
Toilet brush
This is a no-brainer. A good toilet brush is essential for maintaining a clean and hygienic toilet. Look for a brush with strong, dense bristles and a design that lets you reach all the hidden corners.
Microfiber cloths
Unlike regular clothes, microfiber ones can pick up even the smallest particles of dirt and grime. They're great for wiping down surfaces and shining fixtures. Plus, they're reusable—just pop them in the washing machine after each use.
Scrub brushes
A sturdy scrub brush is an absolute necessity for removing stubborn dirt and grime on tiles, bathtubs, and sinks. A brush with a long handle can make it easier to scrub hard-to-reach areas.
Squeegee
This tool is essential for preventing mold and mildew build-up. Use a squeegee after showers to wipe down the shower doors or walls—it's the best way to keep them free from water spots and soap scum.
Plunger
A plunger is necessary for any bathroom. Toilets and drains can clog unexpectedly, and a high-quality plunger can save you from inconvenient (and potentially expensive) plumbing problems.
Bucket
A good-sized bucket is indispensable for many tasks, like mopping the floor, rinsing after scrubbing, or even carrying your cleaning tools from room to room.
Rubber gloves
Protecting your hands from harsh cleaning chemicals is important. Look for a durable pair of rubber gloves that can withstand frequent use and keep your hands safe.
Baking soda and vinegar
These are not tools in the traditional sense, but they're essentials for any green cleaning toolkit. Baking soda and vinegar are natural, non-toxic, and surprisingly effective at tackling various cleaning tasks in the bathroom.
Grout brush
Grout can be a hotspot for mold and mildew growth. A small, narrow brush is perfect for scrubbing grout lines and other tight spaces. Some models even come with a built-in scraper to help remove the tougher grime.
Spray bottles
Finally, every bathroom cleaner needs at least one good spray bottle. They're ideal for mixing and applying homemade sanitizers, and also for spritzing surfaces with water or vinegar during the cleaning process.
Who should I turn to for dependable house cleaning near me in Raleigh, NC?
With Dust and Mop team of seasoned professionals, you won't have to worry about housekeeping ever again. Lean on our vetted, trained, and bonded technicians and every task will be taken care of with aplomb.
If you are one of those who are not sure why sanitizing the bathroom is a must, who are constantly making the usual washroom sprucing mistakes, and who would like to learn about DIY powder room cleaning supplies, then look no further! We are your go-to team for all of these things and much more.
Drop by Shelley Lake Park to enjoy a fun and active day out with the people you care about while our dedicated and thorough specialists employ all their know-how to spiff up your abode. Get in touch with us today!