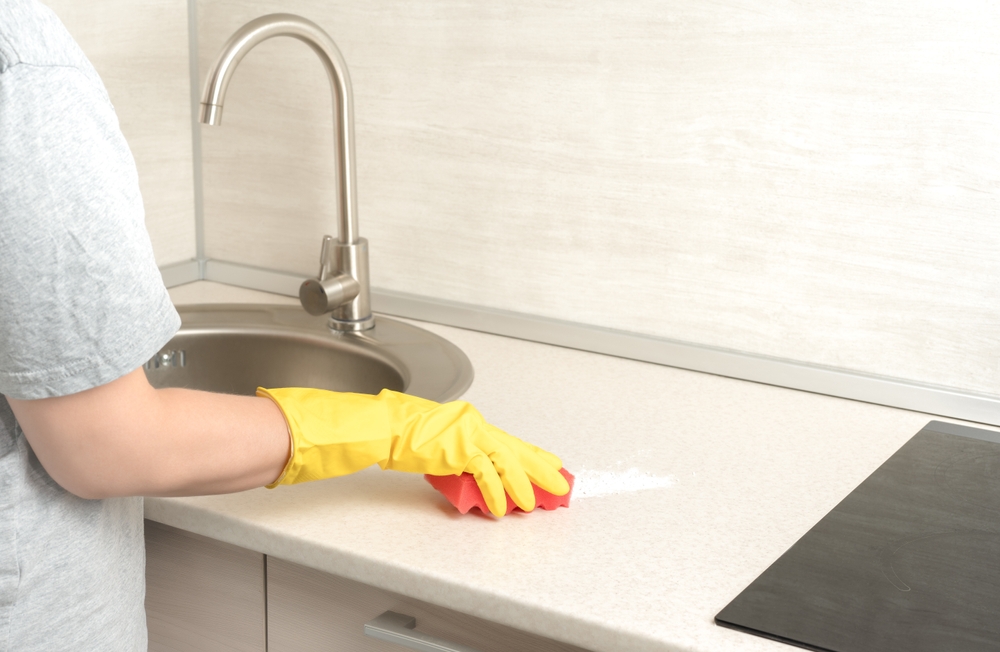 Winter brings with it the promise of cozy evenings, warm drinks, and the joy of the holiday season. However, before you snuggle up by the fire with your favorite blanket, it's crucial to ensure your home is clean, cozy, and winter-ready.
For homeowners in Raleigh, deep house cleaning before winter is not just about cleanliness, it also ensures a healthier living environment during the months when you spend the most time indoors. Here's a guide to areas you should prioritize in your pre-winter sanitization routine.
What should I deep clean before winter?
Let's go over the most important areas:
The heating system
Your heating system, whether it's a furnace, a boiler, or radiator, has likely been dormant during the warmer months. Before they kick into high gear, ensure they are clean and functioning optimally. Replace any worn-out filters, clean vents and ducts, and have a professional check the system if necessary. This ensures efficient heating and improved air quality.
Windows and doors
Clean and inspect all windows and doors. Ensure that the seals are intact to prevent drafts. Clean window panes for better light penetration, which is essential during shorter winter days. Remember, proper insulation can save on heating costs.
Carpets and rugs
Carpets and rugs accumulate dust, dirt, and allergens. Deep cleaning them before winter ensures you're not breathing in impurities all season long. Consider a professional cleaning or rent a carpet cleaner for a thorough job.
Chimney and fireplace
If you're lucky enough to have a fireplace, ensuring its cleanliness is vital for safety. Soot and creosote can build up in chimneys and become fire hazards. Have your chimney professionally inspected and cleaned before you light the first log.
Gutters and downspouts
Autumn often means falling leaves – and a lot of them end up in your gutters. Clogged gutters can lead to ice dams in the winter, which can cause significant damage. Ensure they are clean and free-flowing before the first freeze.
Pantry and refrigerator
Winter often means stockpiling food, especially for the holidays or unexpected stormy days. Clean out your pantry and refrigerator. Check expiration dates, wipe down shelves, and create space for winter staples.
Closets
As you transition to winter wear, it's the perfect time to deep clean your closets. Donate items you no longer need, vacuum the floors, and wipe down shelves. Having an organized closet will make accessing winter items much easier.
Mudroom or entryway
This area will see muddy boots, wet coats, and more. Start by decluttering, then scrub the floors, clean any storage units, and prepare space for winter gear. Consider adding an extra mat for wiping snowy boots.
Bedding
While not a specific "area," your bedding deserves attention. As you bring out heavier comforters and quilts, ensure they are clean. Launder or air out winter bedding, fluff up pillows, and consider investing in flannel sheets for extra cozy sleep.
Basement and attic
These areas can be easy to neglect but think of them as the insulation buffer for your home. Check for any signs of dampness or mold in the basement. In the attic, ensure insulation is intact and pests haven't made a home. Clean and declutter both spaces to ensure efficiency and safety.
Outdoor furniture
Before snow or heavy rains make their appearance, clean, and store outdoor furniture. Wipe them down, check for any necessary repairs, and store them in a dry place. This will extend their lifespan and ensure they're ready for use when spring rolls around.
Safety checks
Lastly, while checking various areas, test all smoke detectors and carbon monoxide alarms. Ensure they have fresh batteries and are functioning correctly. Winter sees an uptick in home fires due to heaters and holiday lights, so being prepared is vital.
Where in Raleigh and the surrounding area can I find reliable deep house cleaning?
Don't make the mistake of not tidying your home before winter rolls around. A detailed cleanup before each season has a number of benefits. With Dust and Mop on your side, you don't have to worry about finding the time or energy for this project.
Our experienced and skilled professionals will use efficient tools to make your home shine in no time. You're free to visit the North Carolina Museum of Art or take a walk while our pros work away. Reach out to us today to get started!