Let us help you keep your home beautifully clean month after month.  With our recurring maid service (weekly, biweekly or monthly) you can give up housework for good!  Never scrub a shower or clean a toilet again!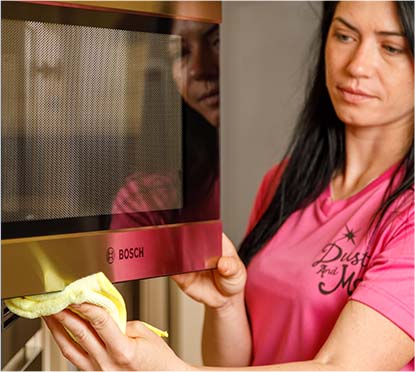 Free up your schedule with our recurring cleaning services
Does it feel like you've spent the weekend doing tedious housekeeping chores instead of the things you love? Let our professionals relieve you of those tedious tasks once and for all. Dust and Mop House Cleaning provides residents of Raleigh, Lake Norman, and nearby communities with efficient regular maid service. With just a little help from our experts, you'll get to enjoy your free time any way you see fit!
Book our recurring house cleaning & take back your weekends
If you are struggling to find time to stay on top of the housework, Dust and Mop House Cleaning offers recurring home cleaning service on a weekly, biweekly or monthly basis. We'll adjust to your requirements and schedule, so you can sit back, relax and let us take care of the house chores for you. We can schedule your maid service at a time convenient for you on a weekly, biweekly, or monthly basis to help keep your home spotless.
Choose your weekly, biweekly, or monthly maid service
Most clients find that the biweekly service is enough to eliminate most of their housekeeping work. However, every home is different, and a cleaning service every two weeks may not be suitable for you.
This is why Dust and Mop House Cleaning has created different options for recurring home cleaning tailored to your lifestyle and needs. Are you ready to take back your weekends? We're here to make your life easier!
Put your trust in the #1 cleaners in the Raleigh region
With years of experience, multiple awards, and an all-around excellent customer service, find out why Dust & Mop House Cleaning is the leading company in Raleigh, Lake Norman, and the area. Get a free quote and book your preferred recurring cleaning today!
Frequently Asked Questions
Ready for a Spotless House?
Book Your Cleaning Today!