Check Out Our Awesome Reviews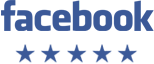 I have been using Dust and Mop for close to a year now! I can't thank them enough for their professional and top rate service! They are always on time and go above and beyond my expectations!
Joann Buompane
2022-04-27
They are very professional and courteous. Cleaning is always well done
After some issues with the initial deep clean, they sent someone out here to complete the work and she did an amazing job! Two weeks later, she came back out and did another fantastic job. I'm deducting one star due to the office operations. I've had to contact the office multiple times to try to get an invoice sent to me and then correct the amount on the invoice (the tip was calculated incorrectly). They claim they follow up to see how the cleaning went but I have yet to hear from anyone and had to take the initiative to contact the office myself. I'm also having trouble with the link they sent and have contacted them for help... again. Still waiting. Either way, I'm happy with the cleaning so I will gladly bear with the slow response time.
Anastasia Dolgovskij
2022-04-23
Dust & Mop did an amazing job deep cleaning our house! Very professional and had great attention to detail. We are looking forward to our regular cleanings!
Brittany Arent
2022-04-13
They always exceed my expectations. I feel like they are friends helping me clean my house. Their customer service is out of this world!
Just wanted to say thanks to Madison for a great house cleaning. So nice to have a clean house at the end of my work day.
Ready for a Spotless House?
Book Your Cleaning Today!