Keeping the house clean and tidy is a top priority for most homeowners. Daily tasks like dusting, washing dishes, and vacuuming are a normal part of any household everyday routine. However, there are chores that should be done on a monthly basis, also called deep cleaning. That's where hiring house cleaning services in Huntersville,  NC, could make your life much easier as they're less likely to make common mistakes during the cleaning process. 
Why is deep cleaning important?
As much as doing daily cleaning tasks around the house is necessary, it's also essential that you do a deep clean once a month or once in two months. A clean and disinfected home is not only important for your health, it'll also extend the lifespan of your appliances, wood floors, plumbings, etc. Now, let's see what exactly deep cleaning consists of.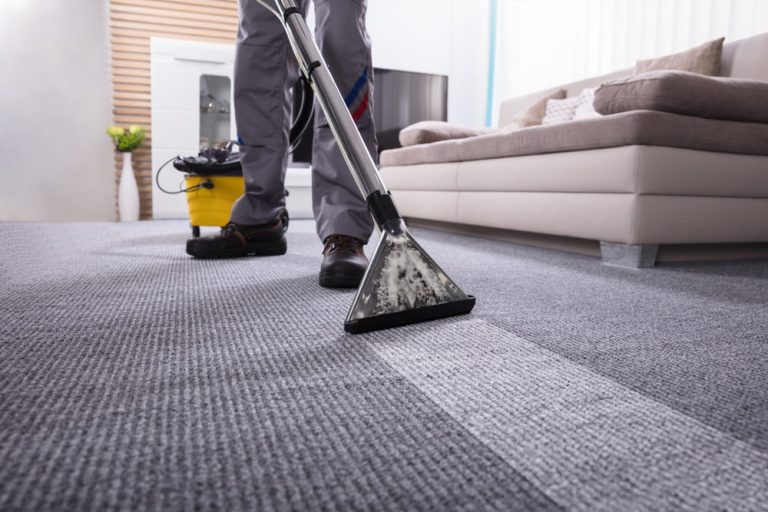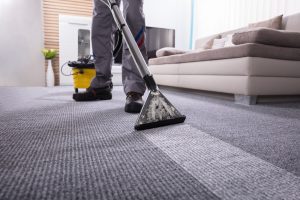 What does a deep clean involve?
Deep cleaning is a more comprehensive cleaning than your average housekeeping session. It involves a thorough scrubbing of all the surfaces in your home, from top to bottom. Deep cleanings are usually done every few months or once a year, depending on how often you feel your home needs it.
Floors
After vacuuming, disinfect the floors. They use products that will leave your floors shiny, clean, and smelling fresh. This is necessary especially if you have pets and children. 
Walls
If your walls don't need any painting, cleaning the surface and behind any artwork would suffice. However, make sure to tell the crew if you have a molding problem on your walls or ceiling so that they can use special products to get rid of it. 
Behind dressers, appliances, inside of drawers
The team will move every piece of furniture in order to reach the places you usually can't. So, messy cables behind a refrigerator, or the corners of your kitchen hidden by cabinets will look spotless after they're finished.
Bacteria prone surfaces 
It goes without saying that every countertop, table, and desk in your house will be left spotless. However, every good cleaning company knows that any surface in the kitchen or bathroom requires special attention. Even if you clean it every day, sometimes dirt can get into the places you wouldn't think of, or can't reach – between the countertops, behind the bathroom sink, etc. Those, and many other places are prone to retain bacteria and germs more often, so with the right products used by professionals, you will have no worries.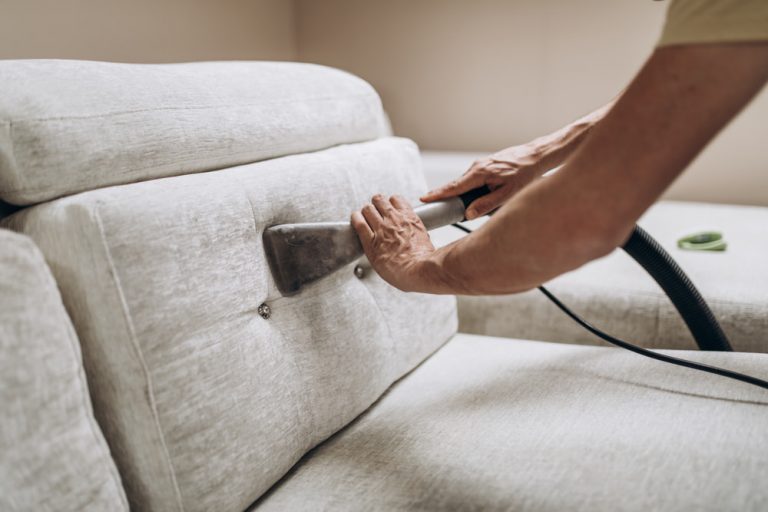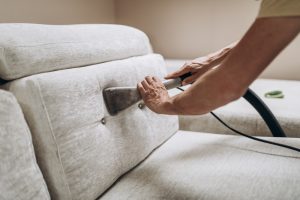 Who offers the best house cleaning services in Huntersville, NC, and beyond?
Attempting to clean a messy house in an hour, or trying to learn about speed cleaning methods – will only be a temporary solution. Whether you are a new homeowner or live with your family for some time, hiring a professional house cleaning service will benefit you in so many ways. 
Give Dust and Mop a call and experience our comprehensive deep cleaning package firsthand!. Book today, so you can enjoy a fun day at Carolina Raptor Center with your family while our team gets to work!You are welcome to make changes as you professionals see fit, just try to work around the keywords, which are highlighted in yellow, and text marked in bold.