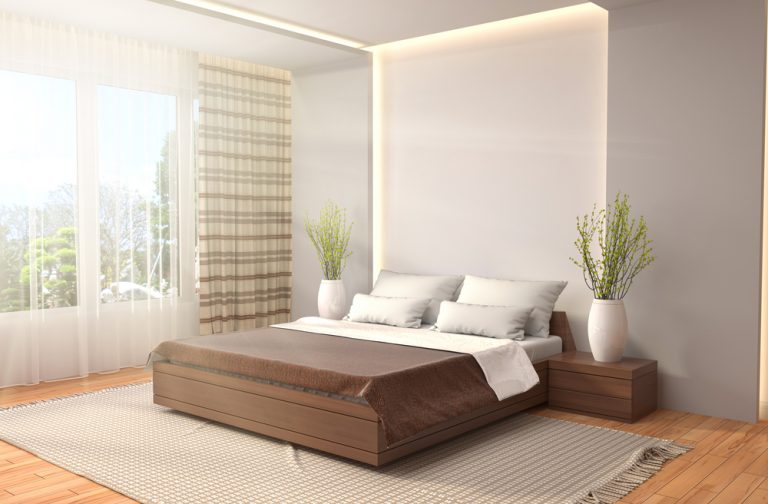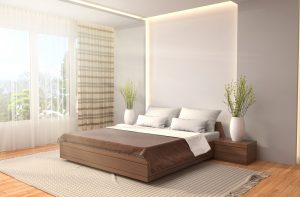 Your bedroom is the go-to place for relaxation. It's where you get some well-earned rest after a hard day at work. However, dirt and clutter can ruin the tranquility. They can disturb your peace of mind and keep you from getting a good night's sleep.
Dedicated Mooresville, NC, house cleaning specialists are here to help you prevent this. In the following article, we'll take a closer look at the six best tips for in-depth bedroom cleaning – read on!
How should I clean my bedroom?
If you want a spotless, clutter-free home, you can't skip your bedroom. Follow these steps to clean it properly:
1. Get rid of the trash
The easiest way to start the job is to collect the trash and throw it away. If you don't have a wastebasket, buy one. Whether it's from tissues, late-night snacks, or clothing tags, it can quickly pile up. Take it out so you can move on to other tasks.
2. Strip the bed
Despite showering before going to bed regularly and keeping food out, you need to wash and change your linens at least once a week. Remove the sheets, pillowcases, duvet, comforter, and any covers.
3. Address surface clutter
Desks, vanities, dressers, and nightstands often turn into zones for daily objects. Allocate a couple of minutes to put them back where they belong.
If you develop a habit of applying cosmetics, choosing jewelry, or picking up your keys, consider setting up a system for frequently-used objects. For example, put a tray on your dresser to store jewelry, while your nightstand drawer is perfect for keeping glasses or other accessories.
4. Wipe down your surface
Now that the room is clutter-free, you want to wipe the surfaces down. Make sure to find an appropriate product for each area, be it a glass cleaner, dusting spray, or antibacterial wet wipes.
Next, move on to your curtains, window treatments, light fixtures, and lampshades. They collect just as much, if not more, dust as your other elements in the bedroom. Clean them with a duster or vacuum if you want to speed up the process.
5. Shine the mirrors and windows
Let light shine through windows without scratches or smudges disrupting the view. The best way to do so is to invest in a streak-free agent. Use it to wipe down your windows and glass-paneled doors.
Don't forget about your mirrors either. Cleaning them only takes a few minutes, and they can breathe new life into the area.
Clean your floors
You can't have an immaculate bedroom without cleaning your floors. When addressing hardwood, you'll first need to remove and vacuum your rugs. The next step is to sweep the floor with a broom. You don't need to mop them very often – save this for stains or deep seasonal cleaning.
If you notice dust bunnies, get rid of them with your vacuum. This helps purify the air, which is just one benefit of having a fresh bedroom.
Need help with your bedroom? Contact premium Mooresville, NC, House Cleaning specialists for an in-depth service!
How many times have you failed to clean your dusty bedroom thoroughly? It might seem insignificant, but it can disturb your routine. For instance, you arrange a trip to Lake Norman, but your allergies flare up overnight due to all the dust, and you have to postpone the trip.
If you're tired of mess and clutter ruining your plans, get in touch with Dust and Mop. Give us a call, and describe the type of service you need. We can clean your bedroom and other parts of your home from top to bottom so you can enjoy it to the fullest. Book our trustworthy maids now!