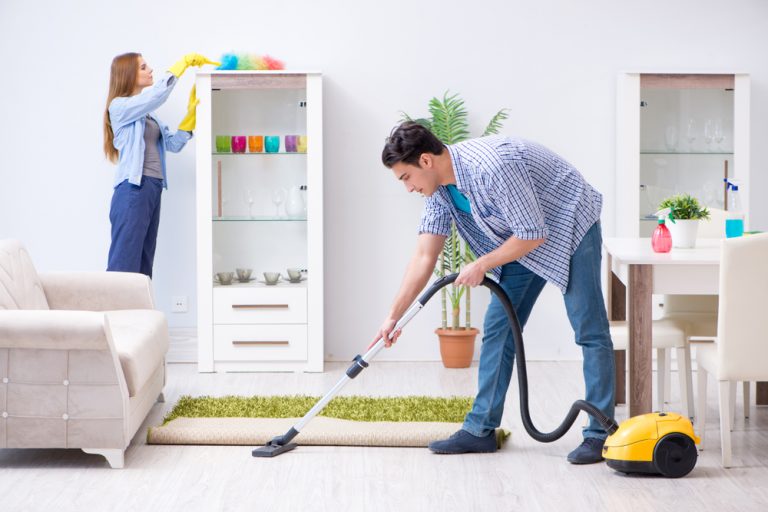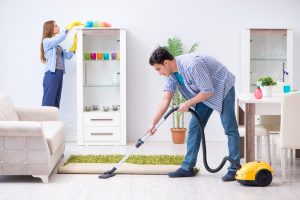 Staying on top of housework is hard. Your job drains most of your energy, and you'd rather spend quality time with your children. However, you can't ignore cleaning altogether since a dirty abode can lead to many health problems.
But what if there was a way to speed up your chores? There is, and you've come to the right place to learn about it. Your reliable house cleaning service in Mooresville, NC, will give you the seven simple tips for expediting your routine – read on!
How can I make my cleaning routine faster?
The only way to get a house that's clean from top to bottom every time is to hire professionals. They never forget about your bedding, ignore the countertops, or make other mistakes most homeowners do.
However, you can achieve similar results if you know what you're doing. Here are a few tips to make your cleaning more efficient:
1. Address the clutter
Before you begin to clean, go through each room and remove any clutter. As you pick up paperbacks, old sneakers, magazines, and other items, consider what you should do with them. Some can be donated, while others may need to be thrown away.
2. Assemble your cleaning supplies
Having all your tools in one place lets you clean much faster. Whether you use a tote, bucket, or caddy, convenient storage will save you a lot of time. You won't waste precious minutes looking for your supplies while cleaning, and you're less likely to misplace them.
3. Do one task at a time
Many people organize their housework by room. They first clean the kitchen before moving on to the bathroom, bedrooms, and the rest of the house. This is a huge mistake.
You can speed up your cleaning by performing one task at a time. Be it vacuuming, mopping, or dusting, it prevents you from getting stuck in an endless cycle. In other words, you won't repeat certain tasks, which can be incredibly frustrating.
4. Sweep before mopping
This is another time-saving tip. Sweeping floors before mopping prevents dust and other tiny particles from getting in the way.
When it's time to mop, start from a corner and move backward toward the doorway. Rinse whenever you complete a 4×4 area.
5. Don't stop when vacuuming
There's no need to pick up every single dust bunny when vacuuming, especially if you're in a hurry. Keep going through your house, using the machine in every room in a single run.
6. Wash your supplies
Maintaining your tools is essential. A full vacuum or dirty mop is not nearly as effective as its clean counterpart. All it does is slow you down, so don't forget to wash your equipment after each run.
7. Bring in help
If you want to clean your home fast, working alone is inefficient. Recruit your family to pick up the slack. Assign each person a task, and if necessary, show them how it's done first.
Tired of annoying chores? Outsource the work to the top-grade house cleaning service in Mooresville, NC!
Although cleaning can be fun, there are much better things you can do with your time in Mooresville. For example, you can indulge yourself at the local Tru by Hilton hotel with amazing food and drinks.
Your house isn't going to clean itself, but this doesn't mean you need to get your hands dirty. Hire Dust and Mop for an impeccable service!  Our trusted cleaners can give you a wholesome place before you know it. They can mop your floors, eliminate dust for healthier air, and breathe new life into your kitchen cabinets. We guarantee impressive results. Book our top-rated maids now!