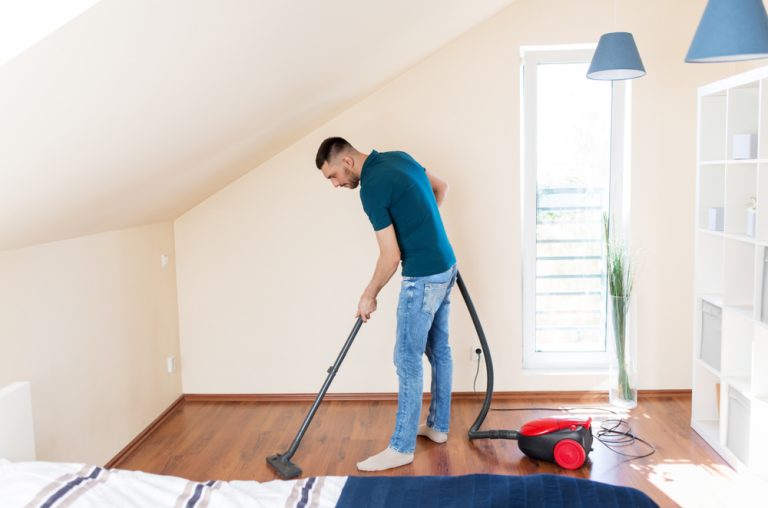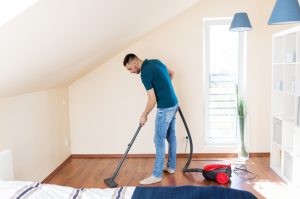 How many times have you come home from work, and the only thing you want to do is get some rest in your bedroom? But for some reason, you keep waking up, and end up even more tired than before. The culprit might be the dirt on the floor and tables.
Hiring a trusted Mooresville, NC, house cleaning service can make a world of difference – you're about to find out how! Coming up are the top 5 reasons you need an immaculate bedroom. Read on!
Why should I thoroughly clean my bedroom?
When cleaning your bedroom, you need to be thorough. You can't ignore the area under the bed or make other mistakes that can keep you from getting a wholesome room. Here are the advantages of doing this chore correctly:
1. Freshness galore
Stagnant air leaves lingering odors and prevents you from heating up your room quickly. Nobody likes to live in such an environment.
That's where cleaning comes to play. Everything smells amazing in a spick-and-span bedroom, including the sheets and clothes. Rather than dread the thought of entering the area, you look forward to every visit.
You can double down on this effect by lighting up incense sticks. These plant-based products emanate a wholesome aroma that will put you in a great mood.
2. Increased productivity
You can't improve your productivity overnight. It takes small accomplishments to become more organized, and the bedroom is the perfect place to start. Knowing where everything belongs makes you more efficient, especially after waking up. As a result, you're less likely to begin the day on the wrong foot and lose control of your schedule.
Another way a clean bedroom increases productivity is that it leaves room for notes and reminders. There's no clutter on the bedside table or walls that would get in the way. Instead, you can hang your notes anywhere, so you don't forget about your duties.
3. High-quality sleep
Cleaning a bedroom can be exhausting, which is why many homeowners postpone the job. However, this is a mistake if you're having trouble sleeping. Scouring the room thoroughly before you go to bed wears you out, allowing you to go to sleep faster.
4. Less stress
Life is mainly about coping with stress. From paying the bills to taking care of children, you probably have enough on your plate. You need something to vent your frustration, like cleaning the bedroom.
This chore lets you exhale some stress by making you efficient in small tasks. Plus, you can relax within seconds in an immaculate bedroom after a hard day at work.
5. Fewer arguments with loved ones
The stress caused by a messy bedroom can affect other people. For example, the problems can get projected on your spouse if you share your bed with them. You keep tossing, turning, and waking them up, which is incredibly frustrating.
This rarely happens in a clean area. Best of all, you don't need to do the work on your own. Your partner can take on some of the burdens for some quality bonding time.
Looking for a reliable Mooresville, NC, house cleaning service? Contact us for phenomenal results!
Cleaning your Mooresville home isn't easy. Many things can get in the way, such as work and taking your kids to a race at the nearby Dragway. As a result, the place gets dirtier by the minute, and you have no time to tackle every surface.
There's someone who can do this for you – Dust and Mop. Using a well-thought-out, efficient routine, we can clean your home from top to bottom. Whether you want us to do just your bedroom or bathroom, rely on us for unmatched results. Book our blue-ribbon specialists, and they won't let you down!