Every house needs regular maintenance. However, do you really have the strength to clean your home during the little free time you have? Wouldn't you prefer to explore Raleigh, NC and the region instead of dealing with chores? Fortunately, you can always reach out to professionals who offer reliable house cleaning services. 
However, if you've never booked professional cleaning before, you may want to learn how to find a company that's right for you. Hiring a trusted and reputable company will help you reap all the benefits of professional cleaning, so make sure to follow these simple guidelines when looking for a provider. 
What should I look for when hiring a house cleaner?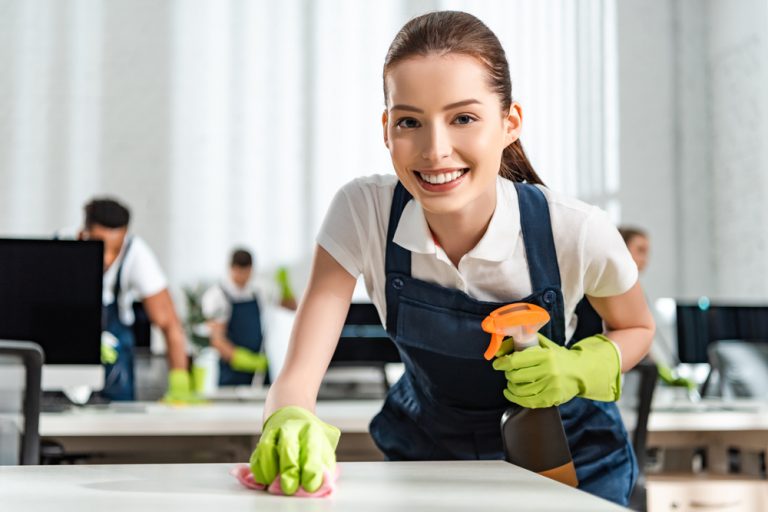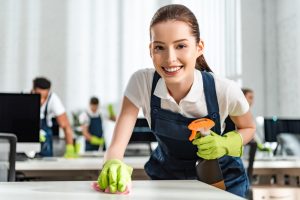 Letting a stranger into your home is not easy, so you need to be well acquainted with the person who will come regularly to help you. While a professionally cleaned house brings many benefits, you should gather all the important information when recruiting a house cleaner. Here are some guidelines that will help you make sure that your cleaner is the right choice.
1. Have more than one interview
The market is large. Explore different offers and inquire about all the options. Then, narrow down your choices and arrange interviews for top candidates. Be relaxed, but careful when interviewing cleaning professionals, especially if you're doing it online. You should look for specialists who are trustworthy, professional and have a great work ethic.
2. Only licensed or certified
The company you choose should be licensed and certified, so don't hesitate to ask the provider to provide this type of information and any certification they may have. You can also check if the company was rewarded for its services.
3. Fully bonded and insured
To ensure your full protection, you should also go with a cleaning company that's bonded and insured. You want to make sure you know exactly what will happen if, for example, someone gets hurt while cleaning your home. You can ask the company to provide their insurance information. 
4. Have guaranteed satisfaction
Does the company guarantee your absolute satisfaction? If you are not satisfied with the service, will they offer you a free cleaning? A great number of companies offer satisfaction guarantees to ensure service quality, so this is another important point to investigate before making a decision.
5. Cleaners with verified backgrounds
Be sure that all the cleaners are vetted and background checked. Although this is almost a standard procedure, ask the service to confirm it.
6. Best reviews
Excellent five-star reviews aren't always the best indication of quality, but they're a  good starting point. You should definitely take a closer look at a company's reviews and testimonials. You can also ask friends and family for recommendations. 
How do I find a good cleaning person?
Once you have decided what kind of services you need and gathered all the previous information, you should make a list of companies to interview. Before your initial appointment, you should determine your budget and prepare a list of questions to ask your potential cleaners. Bear in mind that you will need time to establish an honest relationship full of trust with your cleaning team.  
Where in Raleigh, NC can I find reliable house cleaning services?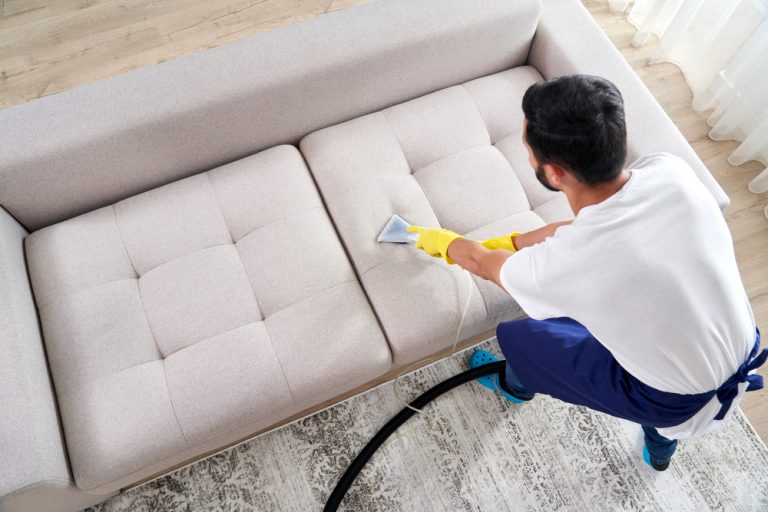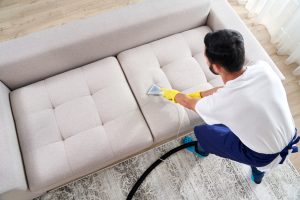 While you take a break from everyday chores and enjoy nature and the charms that Koka Booth Amphitheatre has to offer, leave the hard work to a team of experienced cleaning professionals – Dust and Mop House Cleaning. You will save time and energy and be absolutely thrilled with the service provided. All you need to do is just take a few simple steps to prepare your house for cleaners.
Dust and Mop House Cleaning is an award-winning cleaning service, recognized for quality, professionalism, and outstanding customer service. All of our cleaners and technicians are thoroughly vetted, background checked, and well trained. Call us now!