Keeping your home in good condition and maintaining proper hygiene is one of the most important, but demanding tasks for homeowners. It is especially difficult and challenging if you try to do it all by yourself. 
If you want to make the most of your free time and dedicate yourself to more important things without depriving your family of healthy living space, there are a lot of reliable house cleaning providers who can help you out in Raleigh, NC and the region. 
After you have researched your options and selected the right cleaning company, you may be wondering if you need to do anything to prepare for a cleaning appointment. And there are a few steps that can help you maximize the benefits of hiring professional cleaners while making their job easier. 
Should you clean before a cleaner comes?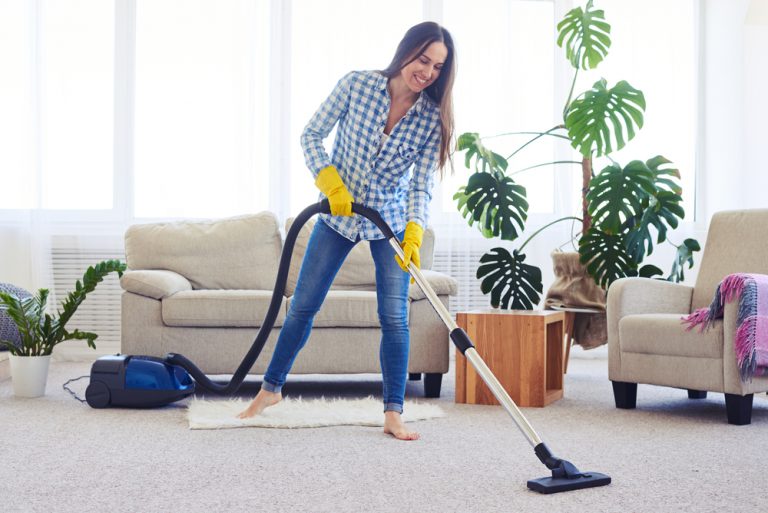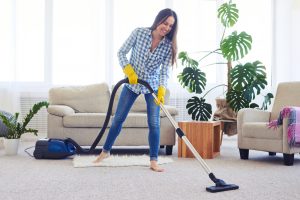 No one expects you to clean, but you should prepare your home for a cleaning appointment. You can complete just a few simple tasks that will make it easier for your cleaners to do their part and achieve better results. It also means that they will not waste time on irrelevant tasks, such as checking if they can throw out some items lying around your house. 
What should you clean before a cleaning lady?
Once you have chosen a good cleaner, here's what you can do to make your team's job easier and more efficient: 
1. Store away your documents
It's advisable that you put all your important documents away. Don't risk losing some important business files or having your passport end up in the trash.
2. Make your bed
While making the bed and washing the sheets may be included in some professional services, it's always a good idea to check if your cleaner will handle this for you. If not, you should make the bed before your appointment to make this entire process easier. 
3. Clear out clutter from the bathroom
Take your toothpaste, soap, hair spray, and other items that may be on your bathroom vanity. Store them temporarily in the medicine cabinet or under the sink. Do not allow them to interfere with the cleaning process.
4. Store the food & clear out the countertops 
Clear everything from your kitchen countertops. Put fresh food in the fridge and throw away any leftovers or clutter. Your cleaners will typically wipe the countertops, so make sure there's nothing in their way. 
5. Wash your dishes
While still in the kitchen, you should take care of your dishes. Wash them, let them dry, and then store them in the cabinets. Of course, you can check if this task falls under the scope of your cleaning service. 
6. Clear out the clutter and garbage
Make sure that the experts can clean the surfaces and areas in your home without any distractions. Collect your everyday clutter and put it away. If too many things are scattered on the floor or around your house, your cleaner may miss a spot while doing their job. 
The same thing goes for garbage, but unlike decluttering, this service may be included in professional cleaning, so make sure to check.
Where can I get some expert house cleaning assistance in Raleigh, NC?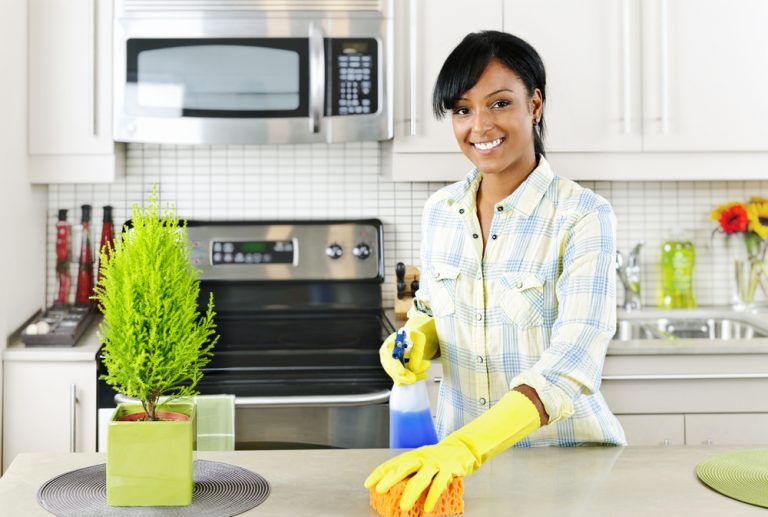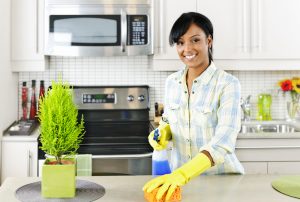 There are many advantages of having a clean, fresh home. However, instead of dealing with an endless list of chores, you can spend an unforgettable afternoon with your family in Theatre In The Park and leave the cleaning to experienced professionals.
Dust and Mop House Cleaning is a local business with cleaning experts who are 100% committed to our customers' complete satisfaction. We have a team of cleaners who are professionally trained, rigorously background checked and vetted, insured, and bonded. Call us today and request a quote!