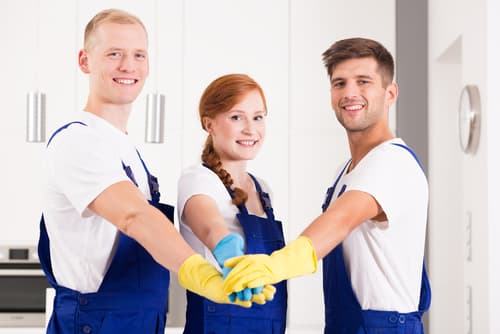 Cleaning may be a must, but it's nobody's idea of fun. Few people enjoy doing repetitive and mind-numbing chores, especially if they're also trying to juggle their work and family life on top of it.
If you're overwhelmed with all the housework waiting for you at the end of a busy day, don't worry. When chores start piling up, the residents of Raleigh, NC can rely on an efficient maid service. Read on to learn more about the benefits of hiring a cleaning company.
Is hiring a cleaning service worth it?
Many homeowners swear by professional maid services, and for good reason. Although you'll be paying a fee for the services of your trained cleaner, you'll see that it pays off in a major way. Not only will you have better quality cleaning, but you'll also be free to pursue other activities.
However, there's a catch: you need to know how to identify a dependable cleaning company. With competent and trustworthy cleaners by your side, you'll be pleased with the end result every time.
Why should I hire a professional cleaning service?
Here are a few perks that you can expect if you schedule an expert maid service:
1. You'll get a more thorough clean
Maids are stringently selected and extensively trained to perform their job. They also have plenty of experience doing all types of housework. If they bring their own supplies with them, you can rest assured that they know how to get these products to work effectively.
2. Your health will be protected
With the ongoing COVID-19 pandemic, people are becoming increasingly aware of how important it is to clean and disinfect household surfaces. If professionals take care of them regularly, the number of germs and allergens found on them will be reduced. This will help prevent different respiratory conditions, like asthma attacks, allergies, and colds.
3. You'll have more time
Housework takes up a large portion of your time, which you could spend doing more productive or more enjoyable activities. Put specialists in charge of your home and get some much needed respite. Instead of dusting, scrubbing, and mopping, you could spend a day outdoors or go shopping at the Crabtree Valley Mall.
4. You'll minimize the stress
Scheduling a reliable maid service is as easy as 1-2-3. You can pick your service and set the time and date that works for you in a matter of minutes. The cleaners will show up fully equipped with quality products and ready to make your home sparkle. In the meantime, you can rest and unwind.
5. You'll be eager to invite people over
You'll always be ready to host a get-together with loved ones. Also, if unannounced visitors drop by, you'll still be ready to welcome them into your home without feeling embarrassed or scrambling to do some last-minute tidying. Have fun and enjoy the company of friends in a perfectly presentable home.
Where in Raleigh, NC can I book an expert maid service?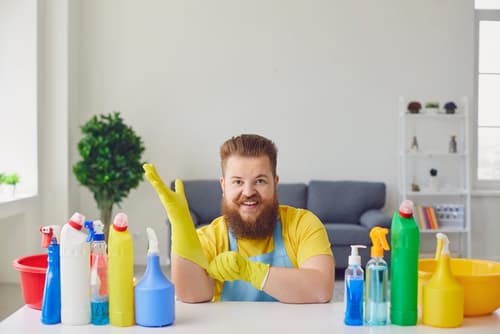 Are you looking for trustworthy professional maids? Here at Dust and Mop House Cleaning, we understand how difficult it can be to deal with housework when you have other responsibilities to attend to. This is why we've developed a comprehensive set of packages to help our clients. Whether you need recurring, one-time, or move in/out services, we are the company for you.
Our technicians are trained, background checked, insured, and bonded to ensure your peace of mind. If you love the work your cleaner does, you can work with the same one every time and rest easy knowing that your home is in great hands.
Rely on our dedicated team and forget about doing chores yourself completely. Give us a call today to reap the benefits of a fresh and hygienic home!