House cleaning can seem like a daunting task. It's easy to become overwhelmed by all of the chores you need to do and all the dust you need to remove. This is what makes many homeowners reluctant to begin and unable to determine how to start the task at hand.
However, there is a way around this. In this guide, professional house cleaners from Cary, NC give you an overview of how to clean your entire home top to bottom with the most important things you should focus on first.
Where do I start when cleaning my house?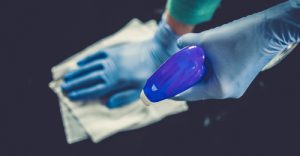 Most homeowners prefer to start their deep cleaning with the kitchen because it's one of the most frequently used rooms of the house. Also, the kitchen is where cooking happens, meaning there's a lot more potential for mess and stains.
When cleaning your cabinets, make sure to remove all items that are no longer needed and thoroughly clean every single shelf. Take out all of your appliances (including your fridge) and give them a good wipe down from all sides before putting them back.
When it comes to countertops, make sure you disinfect surfaces after every use. It's known that germs can live on these for three-four hours, so wiping down the counters as soon as possible is a good way to prevent the spread of bacteria and germs
Always remember that cleaning can be fun and play some music to make it more enjoyable. Also, pay attention to those areas that are most used because they require more frequent maintenance and sanitizing.
How to clean your house from top to bottom?
When it comes to cleaning your home from top to bottom, you should always start with the kitchen and the living room because these rooms require regular maintenance due to all the traffic they receive on a daily basis.
The living room is one of the most important rooms when it comes to deep cleaning because it is the place where you entertain your guests. Make sure to turn off all your electronic devices and unplug them before wiping down the screens and dusting them.
Cleaning your bedroom, especially if it is on a high floor of your home, requires caution because of the buildup of dust that will settle in other parts of your home if you're not careful. You can handle this by using an air purifier in the room to make sure the dust doesn't fly around as much
Cleaning the bathroom should be one of the last things on your list because it usually contains the most germs and bacteria. Disinfect and wipe down all surfaces, perform a deep cleaning of your tub or shower, and take care of your toilet. Also clean your toothbrushes in a separate container with hot, soapy water to prevent the spread of germs.
Where can I get some reliable house cleaners in Cary, NC?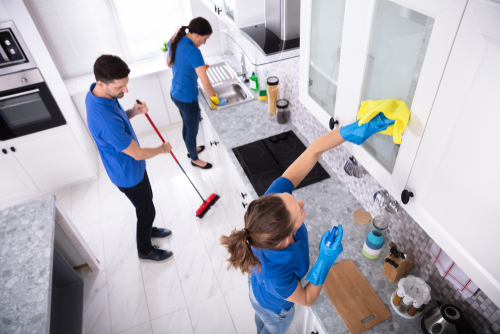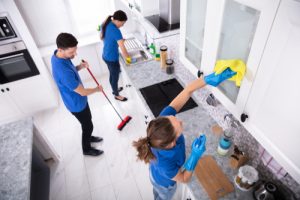 There are many benefits from living in a clean house, but it is not easy to find the motivation to maintain cleanliness. Wouldn't you rather spend a memorable afternoon with your family than deal with eendless chores? Isn't it better to attend Cary Arts Center and leave the cleaning to our experienced staff?
Our local business Dust and Mop House Cleaning is composed of cleaning specialists who are 100% committed to ensuring that our customers are satisfied with their experience. All of our cleaners are professionally trained, meticulously vetted, insured, bonded, and thoroughly background checked. To receive an estimate, please call!