Keeping your home clean with kids that tend to make a mess is difficult, but not impossible. Many parents feel overwhelmed when it comes to keeping up with all the work of being a parent and maintaining a spotless home. However, there are some steps you can take to make house cleaning a lot easier.
Of course, one of the best and easiest ways is to give your home in Cary, NC a professional house cleaning service. However, you can also do it on your own, with a little help from your family and with less stress than you might think. 
This article will provide you with tips for keeping your house clean while also taking care of your family.
Is a clean house good for kids?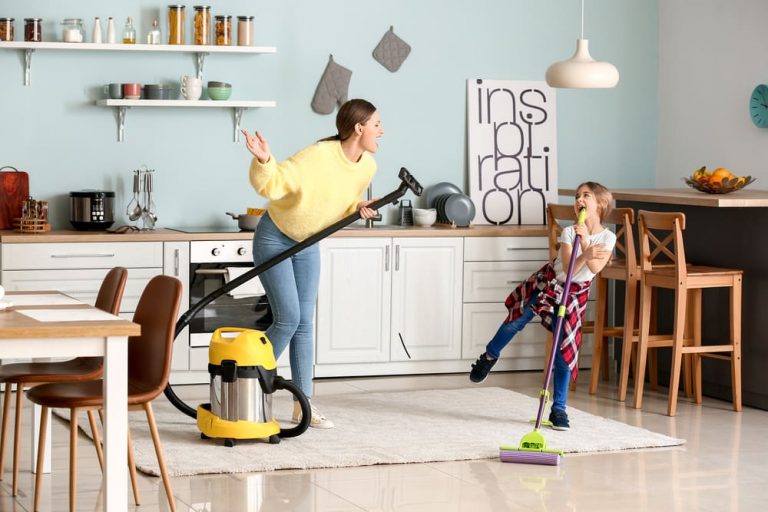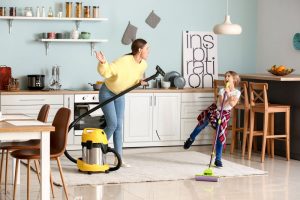 A clean home is good for kids because it makes them feel happy and comfortable. A child is less likely to develop allergies or asthma if the house is kept tidy, free of dust mites, pet dander, pollen and mold spores. Several studies indicate that homes with clutter may increase a person's risk for depression – especially at a young age.
Also, kids tend to be more attentive if they live in a clutter-free home with fewer distractions. At the same time, it allows parents to teach their children about responsibility by giving them chores from an early age, such as doing the dishes or taking out the trash without overwhelming them.
How can I keep my house clean with my family?
One of the most common problems is finding stimulation and desire to clean and starting with cleaning your living space. Getting your home organized is an excellent way to start off.
Make sure that everyone in the household has a place for their belongings, and make it mandatory that they put things away when they are done using them. This will help you eliminate clutter in no time, since there will be continual small decluttering efforts on everybody's part.
Also, make sure your family members clean up after meals, so food doesn't get stuck where it shouldn't. If you have pets, make sure they have a designated area too. Finally, don't forget about cleaning behind furniture or appliances.
Here are some more tips on keeping your house clean with kids: 
Always have cleaning supplies handy so you can grab them quickly to wipe down the countertop after meals or when playtime gets messy. 

Get everyone involved, but don't forget to explain! Kids love helping out around the house, but it's important that they understand why we do certain things and how helpful they are. Hearing a "thank you" goes a long way as well.

"Doing my part" stickers are another good way of rewarding children who want to contribute at home (and make chores more fun). You could offer rewards like extra screen time or something similar if you feel like this would encourage less participation from other members in your household.

Finally, be sure to reward yourselves as a family after you clean up! You'll feel much better and it will make the next cleanup easier since everyone knows they're going to rest and relax afterward.
Where in Cary, NC can I book an expert house cleaning service?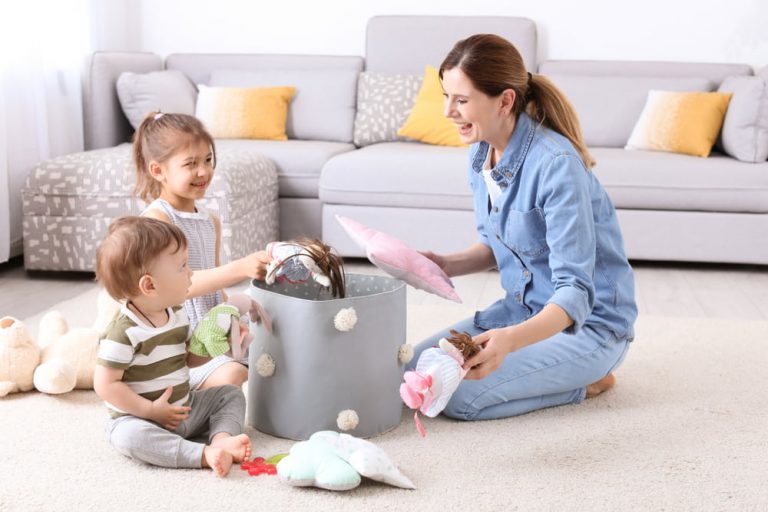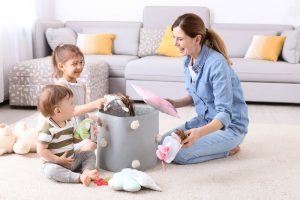 For excellent house cleaning services on your own terms, look no further than Dust and Mop House Cleaning. We'll make the upkeep of your home a breeze with our expertise and dedication to outstanding results!
You can go out with your family and enjoy the Koka Booth Amphitheatre while we take care of the cleaning according to your checklist. Get in touch with us for more info or feel free to reach out anytime at [email protected].