No one knows how to speed up a cleaning routine better than professionals. Although tackling all the dirt, dust, and crumbs is important, doing it like a pro is what makes your home truly inviting. Booking a reliable maid service in Apex, NC can help you have an effortlessly hygienic home in no time. 
However, with the right tips, you may be able to tackle your chores as effectively as a professional. You might be surprised at how simple it actually is when you have the right skills. Read on to learn more!
How do professionals clean houses?
For a perfectly hygienic house, follow these simple steps so you don't have to spend endless hours scrubbing away: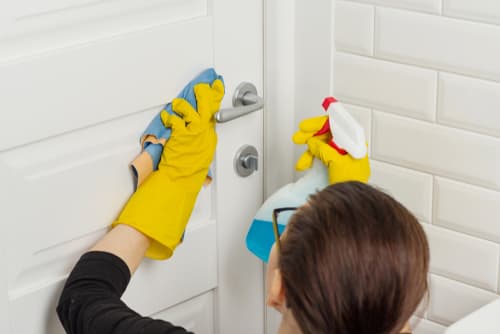 Step #1: Get rid of cobwebs 
A good rule of thumb is to regularly check surfaces for spider webs or other dusty debris so they don't accumulate. Use a broom or duster to knock them down easily.
Step #2: Tackle the floors 
Start by sweeping or vacuuming the floors, and create a mopping solution afterward by mixing water and vinegar. For tougher spots and build-up dirt in high-traffic areas, use a bit of baking soda, too. Finish by drying the floors with a towel or cloth.
Step #3: Take care of windows and mirrors  
Reflective surfaces like windows and mirrors can have a huge impact on the overall cleanliness of the place. Just imagine all those nose and hand marks, or even paws stains if you have pets. Mix equal parts white vinegar and water in a spray bottle, then spritz onto glass surfaces. Wipe down with a soft cloth. For extra sparkle, add 1-2 drops of dish soap to the mixture.
Step #4: Freshen up the bathroom 
Sprinkle a little baking soda onto the toilet bowl, then scrub with a brush. To disinfect and sanitize the shower or tub, using a bleach solution can be helpful. However, remember to remove the toiletries and towels before you get to work.
Please note that products can be highly toxic, which is why we recommend using eco-friendly supplies or handmade solutions.
Step #5: Polish furniture 
To keep your valuable furniture presentable and well-maintained, use a dry cloth to dust all surfaces, then apply a light coat of polish (preferably an all-natural one) and give it a nice shine.
Step #6: Deodorize the fridge 
Unfortunately, being spotless on the outside doesn't mean your fridge is properly sanitized on the inside. To keep funky odors away and your food safe, make sure you deep clean it once in a while. If your schedule is too busy, simply place a box of baking soda in the fridge and let it sit for a few hours (or overnight). 
Step #7: Eliminate pet hair 
Having furry companions usually means tons of their hair scattered around the place. Use a rubber glove, a piece of adhesive tape, or a window squeegees to pick it up from furniture and floors. To ensure your carpets are free from pet hair, one of the main housekeeping rules is to get the right vacuum cleaner.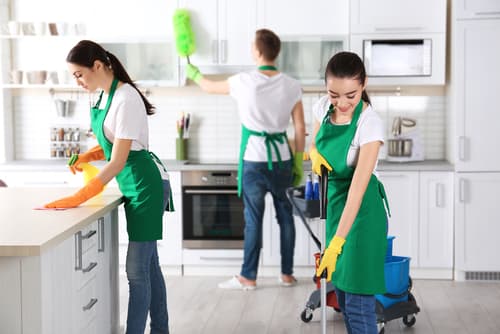 Where can I book dependable maid service in Apex, NC?
If you're looking for advanced professional help that will make your home spic and span at all times, look no further. Dust and Mop House Cleaning is here to offer an effective and tailored approach to your unique needs. Whether you have trouble completing your daily chores or need professional advice on improving indoor air quality, we're at your service. 
Our team of trustworthy and bonded individuals is well-trained to fulfill our 100% satisfaction guarantee. In case they miss a spot, let us know and we'll come back for a re-clean, free of charge. 
Take a well-deserved afternoon off to take a walk at Apex Community Park while we do what we know best – take care of your home. Give us a call today!