There are many perks of regular home maintenance, but keeping your house meticulously clean at all times is a tall order. There's just so much to take care of: dust, pollen, mold, pet dander, you name it. Unless you enjoy sneezing attacks, runny nose, and itching, understanding how to make the cleaning process less challenging is a top-priority. 
Once you understand the health benefits of good indoor air quality, you'll know just how important it is to properly clean your home. Some golden cleaning rules can be very helpful, especially if you're an allergy sufferer. 
If you're not sure whether certain cleaning products are safe for you or you're afraid of experiencing allergic reactions, you can always let trusted Apex, NC house cleaning services take over the chores. 
Can household cleaners cause allergies?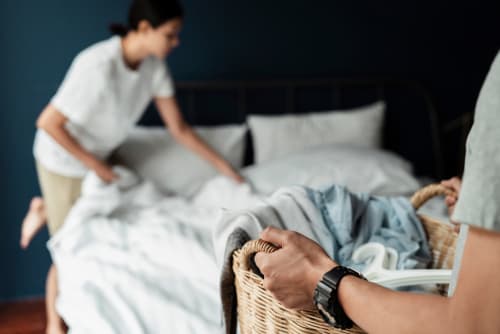 Oddly enough, products meant to improve cleanliness can actually be harmful to your health. Still, Volatile Organic Compounds (VOCs) and other compounds like ammonia and bleach found in cleaners are what makes them dangerous to your health. 
The allergic reaction will differ depending on how exposed you were to the cleaning agents. For instance, touching some of them can cause a skin rash or a burn, breathing them in could trigger respiratory issues, and ingesting toxins can have the most severe consequences to your organ functions. 
Here are some of the most common allergy symptoms you may experience:
Coughing and sneezing

Wheezing

Skin rash

Chest pain

Dyspnea (shortness of breath)

Tachycardia (increased heart rate)

Lightheadedness and fatigue

Skin flushing
How often should you clean your house if you have allergies?
Checking the pollen forecast is already frustrating enough. But you need a carefully designed cleaning routine to protect you from the harmful influence of allergens. Making a personalized housework schedule will help you learn how to transform your home from a trigger zone to a safe living area. 
To ease most of the symptoms and reduce allergy triggers, cleaning your home like a pro once a week is necessary. In case you have a hectic and busy schedule, you want to be certain you're at least dusting and vacuuming twice a week, while more demanding tasks (washing the sheets, curtains, and blinds) can be carried out weekly. 
How do you clean your house if you have allergies?
Regular home upkeep is your secret weapon to managing allergies. On the other hand, to have them fully under control, here are some more tips you can use: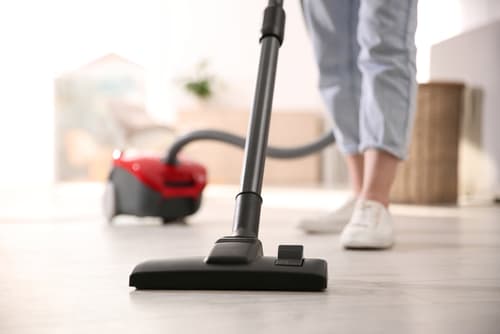 Declutter your home regularly

Use HEPA filters while vacuuming

Avoid shampooing the carpets

Wash bedding once a week at least at 130F

Use dust-proof covers, if necessary 

Get rid of rugs and drapes, if necessary

Avoid air-drying your laundry

Keep your bathroom mold-free

Sweep outside the entryways 

Keep shoes in their designated space

Keep your furry pets outside your bedroom

Instead of opening windows during hay fever season, use AC

Stay indoors when possible
Where in Apex, NC can I find a premium house cleaning service?
Smart and efficient home cleaning isn't about fancy cleaning supplies. It takes a professional cleaning strategy and carefully chosen supplies to excel at your housework routine. Whether you're uncertain how to rid your home of stubborn stains or you're looking for reliable cleaning specialists to help you tame your allergies, you're in the right place!
Here at Dust and Mop, we have it all: expertise, top-rated customer service, and a 100% satisfaction service guarantee. Instead of spending too much of your time and energy on home cleaning, enjoy the outdoor activities at Beaver Creek while we handle the rest. Book your service today!