Have you noticed that you sneeze a lot when you get home or that you often have abrupt headaches? If you have, you most probably deal with poor air quality. Odd as it may seem, no matter where you live, the concentration of pollutants inside your home can be even 2-5 times higher than it is outdoors. In other words, improper air care can lead to serious health issues. 
If you're worried about the air your family is breathing, you're not alone. For this reason, we'll go over the most common warning signs of subpar air quality and how to keep it regulated. If you want to make sure that allergens are kept at a minimum, you can also find professional assistance. Many residents of Apex NC rely on a maid service to help them tackle this problem.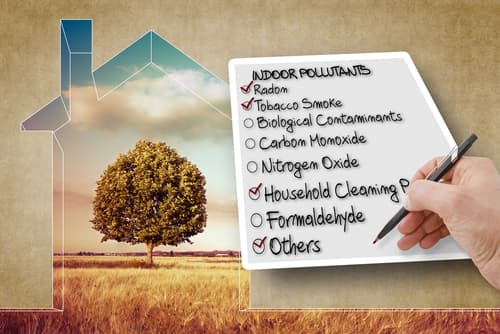 How do you know if the air in your house is clean?
Even though the number of pollutants won't be the same in every home, to monitor the quality correctly you have to get familiar with the main pollution contributors:
Mold and other allergens (pet dander, dust mites, pollen, etc.)

Particulates (smoke, dust, dirt, etc.)

Exposure to gases (formaldehyde, stored fuels, paint supplies, car emissions, etc.)
To get peace of mind, obtain an indoor air quality monitor and check the pollution levels. The good news is they can test and report on various chemical pollutants, as well as humidity levels. However, they won't report on mold, but this one you can easily do on your own. 
What are the symptoms of bad air quality in the home?
Even if your entire home is squeaky clean, it's clear how harmful poor indoor air quality can be. Be on the lookout for these signs:
Coughing, breathing problems, and other asthma symptoms

Sneezing, irritations, and allergic reactions

Dry skin

Headaches and nausea

Sleeping issues

Dust and debris buildup

Lingering smells and unpleasant odor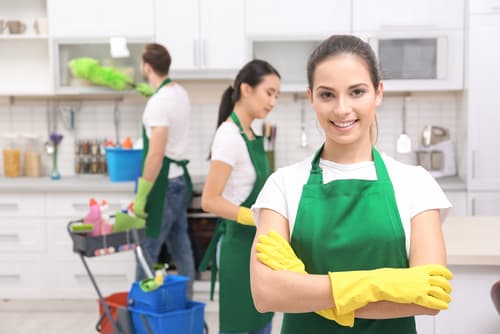 How do you clean the air quality in your home?
To make sure your home is a safe haven, use some of the proven ways to ensure your indoor air stays fresh. You might not get Antarctica-level air freshness, but you'll unarguably improve its quality:
Clean AC's filters – Turn the AC off,  open it up, take out the plastic filters, and give them a good scrub. Once dry, place them back in. 
Wash bedding and clothes – To avoid dust mites, pet dander, and other allergens buildup, doing regular laundry is crucial.
Use natural air purifiers –  Products like beeswax release negative ions as they burn and neutralize air pollutants floating in the air.  
Choose air purifying house plants –  Not only will they make your place look better, but they will also suck up the chemicals and release oxygen during photosynthesis.
Purchase quality air purifier – To combat all the allergens successfully, air purifiers will come in handy. 
Dehumidifiers – Similarly to the things mentioned above, these neat devices will help you boost air quality and control high-moisture home areas. 
Where in Apex, NC can I book a reliable maid service?
Are you searching for effective ways to relieve the stress of your daily routine? Or perhaps you don't want the chores to consume all of your free time? Dust and Mop House Cleaning has a team of experienced professionals to handle all the hard work for you while you finally enjoy your spare time at Apex Community Park. 
We use quality equipment and supplies and it's important to us to know if someone in your family suffers from allergies, so we can bring our hypoallergenic cleaning products. 
Having a well-trained team at your disposal, committed to continuous improvement and quality will make the upkeep of your home breeze. For more information, give us a call today!