While you're waiting for technology to develop a little more and make your house in Charlotte, NC completely self-sustainable, hiring a maid service is still your safest bet for keeping your home spotless and fresh. Professional cleaning is a great choice that will give you fantastic results, especially when you don't have the time or energy to do chores yourself. 
However, if you still want to do some of your housework yourself, having a good schedule can greatly contribute to your efficiency and make it easier on you. Thorough planning will help you be more meticulous and organized when you clean. 
Creating a great schedule is as important as keeping an eye on the expiry date of your cleaning supplies and buying strong, top-quality products. Read on to learn how to create one before you start wiping and scrubbing.
What is a good house cleaning schedule?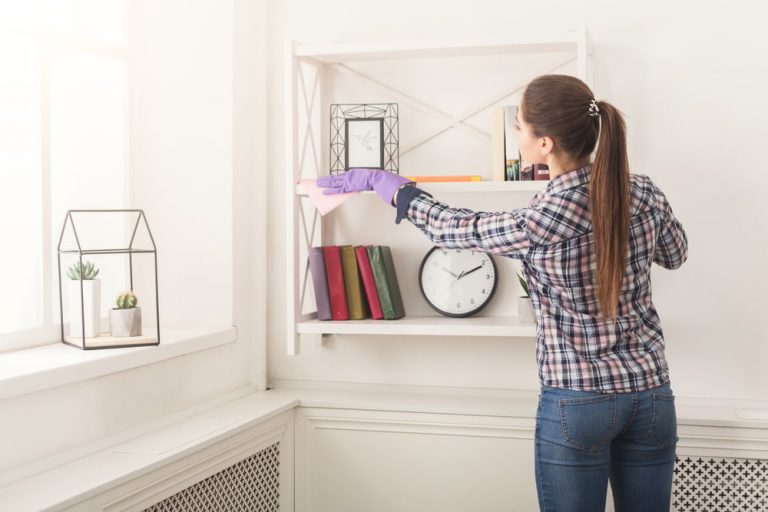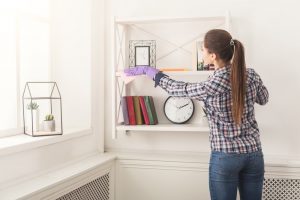 It'd be unrealistic to expect yourself to spend the whole day every day doing chores. The goal of a cleaning schedule is to maintain a regular level of cleanliness in a strategic and well-thought-out way. This way, you'll never have to deal with heavy dirt build-up and your deep cleans can be farther apart. If you do some housework each day and do it properly, it'll only take up 10-30 minutes of your day and your home will always be presentable. 
A good house cleaning schedule is one that encompasses all the essentials without taking up too much of your time. One way to do it is to divide the tasks by day. For example, you could vacuum on Mondays, mop floors on Tuesdays, clean the kitchen sink and cooktop on Wednesdays, and so on. Overall, high-frequency areas, like kitchen countertops and bathroom surfaces should get more attention than hidden or rarely used spots.
Your cleaning schedule will generally depend on your lifestyle, habits, and priorities. For example, if you have small children or pets, you will probably need to do housework more often. To make things go faster, include all of your family members – even young children can chip in in their own way.
What are proper daily cleaning procedures?
There are certain tasks that you could do every single day, without fail. This cleaning-as-you-go method is very efficient when it comes to keeping the mess and dirt at a minimum. Some of these are:
The bedroom – Make the bed as soon as you wake up, put your clothes away as soon as you take them off, and leave the dirty laundry to wash.

The living room – Clean up the clutter, fold the blankets, arrange the cushions, and pick up the crumbs with a hand-held vacuum cleaner.

The bathroom – Tidy up cosmetics when you're done using them, stack towels, and lightly wipe the sink, countertops, and mirrors.

The kitchen – Use a hand-held vacuum cleaner to pick up the crumbs, wipe stained areas with a cloth, wash the dishes or put them in the dishwasher after eating, dry them, and put them away.
Where in Charlotte, NC can I book an expert maid service?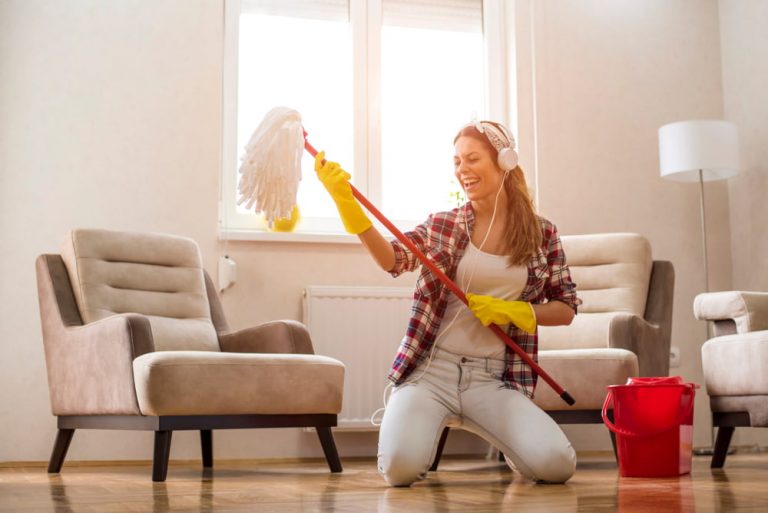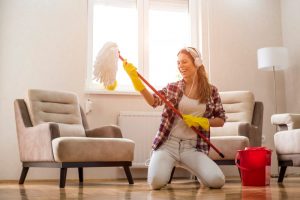 If you're looking for reliable and trustworthy professional help with household chores – look no further! Dust and Mop House Cleaning is here to help you with your daily housework. We understand how difficult it can be to cope with the responsibilities of everyday life while investing energy and time in maintaining a flawlessly clean home.
Our technicians are insured, bonded, and well-trained to provide you with better indoor air quality, enhanced hygiene, and tidier looks. We offer a full satisfaction guarantee and will take care of your home while you and your family visit the Levine Museum of the New South. Give us a call today!