Whether you are preparing for an annual cleaning with your family or you just want to replenish your stocks of cleaning products, you should know exactly what products you need to make your home in Charlotte or one of the adjacent neighborhoods as tidy as possible.
However, If you're uncertain what cleaning products are effective and safe, you can always seek advice from experienced professionals who specialize in house cleaning. Of course, to make your housekeeping easier and more effective, you can let them take over your housework. 
What's more, you can even learn a lot of useful information from the pros, such as how to throw away unused cleaning products that have expired safely. But, if you decide to tackle your chores on your own, here's what you need to achieve the best results. 
What supplies do I need for house cleaning
?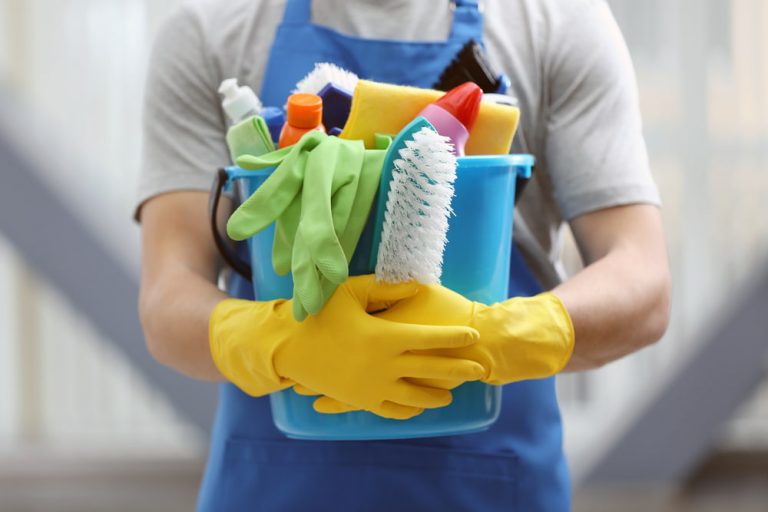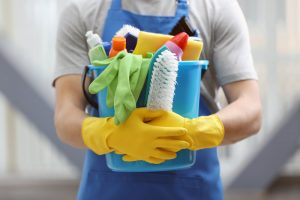 The first good piece of advice you can get is – the next time you go shopping, don't buy cleaning products at random. You'll either buy more unnecessary items or forget to buy something you really need. Of course, not all homes are the same, so the approach to cleaning and the list of supplies you need will be unique to your household and lifestyle. So, it's best to make a list of everything you need before you go shopping.
In general, here's what most homeowners need to maintain and clean their homes:
A bucket (it is best to have some dividers to keep supplies in)

Glass and window cleaners

Microfiber cloths and other rags for wiping

Light scrub pads

Microfiber scrub pads (for sinks)

Old toothbrushes (or grout brush)

Appropriate floor cleaners (e.g. a specialized cleaner for hardwood floors)

Knee pads (it's good to have them when scrubbing)

Soap scum remover

Spray bottles

Dishwashing liquid

Plastic scrapers

Disinfectants

Pumice stone stick (for the toilet)

Shoe covers

Disposable rubber gloves

Powder cleaner

Trash bags
In addition to these necessities, to reduce the time you need for cleaning, especially if you own a large household, it would be good to have:
A robotic vacuum cleaner

A robot window cleaner

A self-cleaning oven

A dishwashing machine
If you want to be eco-friendly, you can choose green cleaning products instead of regular supplies. There are a lot of supplies in your home that you can use to mix your own cleaning solutions. Some of them are:
Vinegar

Lemon (juice or slices)

Citrus solvent

Baking soda

Washing soda

Cornstarch

Hydrogen peroxide

Oxygen bleach

Vegetable or olive oil

Alcohol
However, it must be noted that in addition to quality cleaning products, it's very important to have a superb cleaning schedule and acquire good cleaning habits and organization.
What do professional house cleaners use
?
There is no single answer to this question. Some cleaners bring their own cleaning products, while others may use clients' supplies to avoid cross-contamination. The fact is that experts know exactly what products to use or what to replace them with if a certain option is unavailable. If you're unsure or in doubt, it's best to call a house cleaning company and seek advice directly from the pros.
Where can I book
Charlotte's dependable house cleaning
?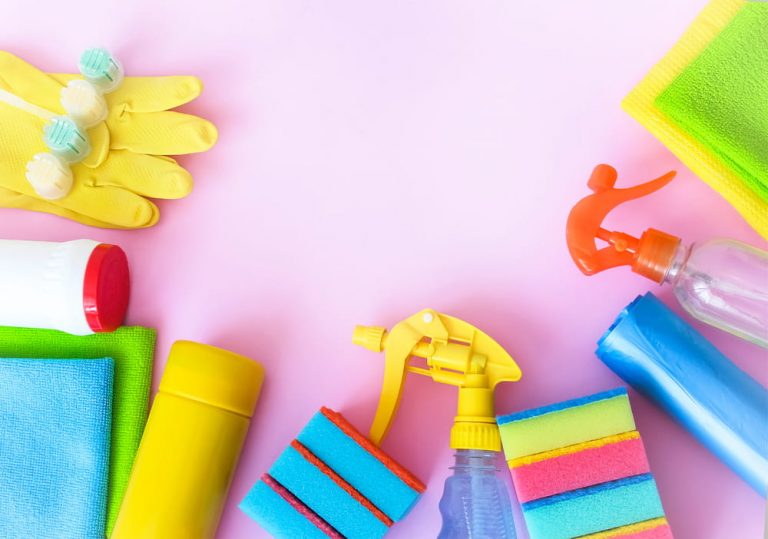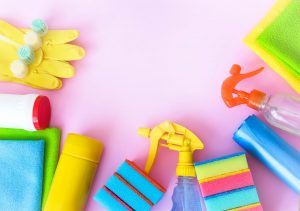 You don't need fancy cleaning supplies to be able to perform a great home cleaning. However, what you do need is time and energy and for many homeowners, these are pure luxury. Luckily, you can instead reach out to a reputable cleaning company and forget all about housework and supplies.
Here at Dust and Mop, we use effective cleaning supplies that will keep your home pristine and fresh. We want you to be completely satisfied with our service and our cleaning experts will do their best to meet your needs. Instead of spending weekends at home cleaning, try visiting the Carolinas Aviation Museum while we handle the rest. Schedule with us now!