Regular house maintenance is a vital aspect of keeping our homes in order. It ensures that our living spaces are tidy, organized, and healthy for us to live in. It can, however, be a time-consuming and tiring task for most people, which is why many Fuquay Varina, NC, residents rely on professional house cleaning services to get the job done.
A good house cleaner is someone who not only tidies up the place but also helps maintain a high standard of cleanliness in your home while being personable and reliable. To help you find a perfect fit for yourself or your family, we'll discuss some of the most important traits of a good house cleaner.
What makes a good house cleaner?
Hiring a good house cleaner can make a substantial difference in the overall appearance of your home. With the right maid service, you can have a sparkling clean, and healthy home you can be proud of. When hiring a house cleaner, pay particular attention to any red flags that could lead you to believe that a certain cleaning service might not be entirely legit, and be sure to find someone who embodies these 6 traits of a highly professional cleaner.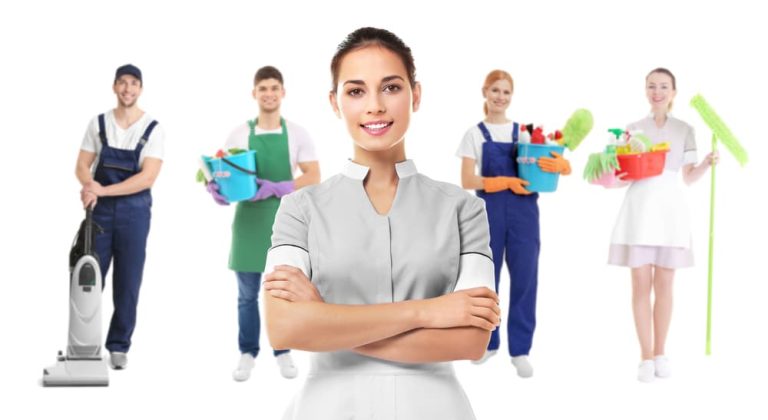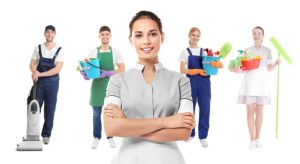 1. Attention to detail
A good house cleaner has excellent attention to detail. They don't just clean the surfaces; they pay attention to every nook and cranny of your home. By identifying areas that need special attention and taking the necessary steps to cleanse them, they ensure that every inch of your home is taken care of, from the floors to the ceilings. 
2. Punctuality
You'll certainly agree that being punctual and respecting your time is essential. A good house cleaner will arrive on time and be ready to start cleaning as soon as they get there. They understand that you have a busy schedule and can't afford to waste time waiting for them. If any delays occur, they will inform you in advance and make sure they finish cleaning within the agreed time.
3. Reliability
Being reliable is definitely one of the crucial traits of a trustworthy cleaner. They understand the importance of keeping your home safe and secure and are careful with your belongings to ensure that nothing gets damaged or misplaced during the cleaning process. You can trust them to do an excellent job, even when you're not at home. Most professional home cleaners are bonded and insured for your complete peace of mind. 
4. Flexibility
A high level of flexibility allows a good house cleaner to adapt to your needs. They understand that every home is different and every client has distinct cleaning requirements. They are willing to adjust their cleaning methods and schedules to meet your specific needs. Whether you need them to clean your home weekly, biweekly, or monthly, they are ready to work around your schedule. There are, however, certain tasks house cleaners are not licensed to perform or simply don't fit their job description.
5. Strong work ethic
Great house cleaners are hardworking, dedicated, and committed to providing excellent services. They take pride in their work and strive to meet and exceed your expectations every time. They're not satisfied until your home is spotless and organized, so you can truly enjoy your time at home.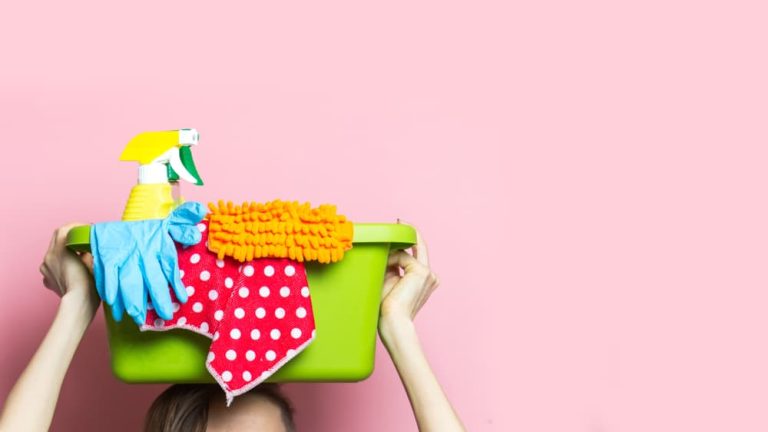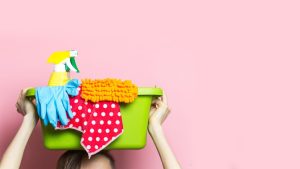 6. Excellent communication skills
A good house cleaner will attentively listen to your instructions and feedback and respond appropriately. They will ask questions to clarify any doubts and ensure they understand your cleaning requirements. They are polite, courteous, and professional at all times.
Where can I find top-quality
Fuquay Varina, NC, house cleaning services near me
?
If you're looking for a reliable team of highly professional house cleaners, Dust and Mop can fulfill and exceed your expectations. We offer the services of an experienced team that will use the latest approaches and top-quality supplies to make your home sparkling clean in no time.
You can entrust your home to your cleaners while you go about your business or enjoy a relaxing day at Fuquay Mineral Spring Park. call us today and schedule your appointment!