Hiring house cleaning services is a great way to keep your home in Fuquay Varina, NC, looking tidy and organized. However, it's important to understand that a house cleaner's job has its limits. Your maid is there to help with a wide range of cleaning and organization tasks, but there are certain chores that are simply beyond their expertise or job description.
By understanding those limits, you can ensure that your home is cared for in a safe and responsible manner. Discuss your expectations with your cleaner before hiring them, and always call in a licensed professional for tasks that require specific training or expertise. 
What do house cleaners not clean?
There are some things that require the services of a different kind of professional. For example,  some house cleaners might be handy with minor repairs but are not typically licensed or trained to perform major electrical or plumbing jobs. In cases like these, it's best to hire a licensed professional.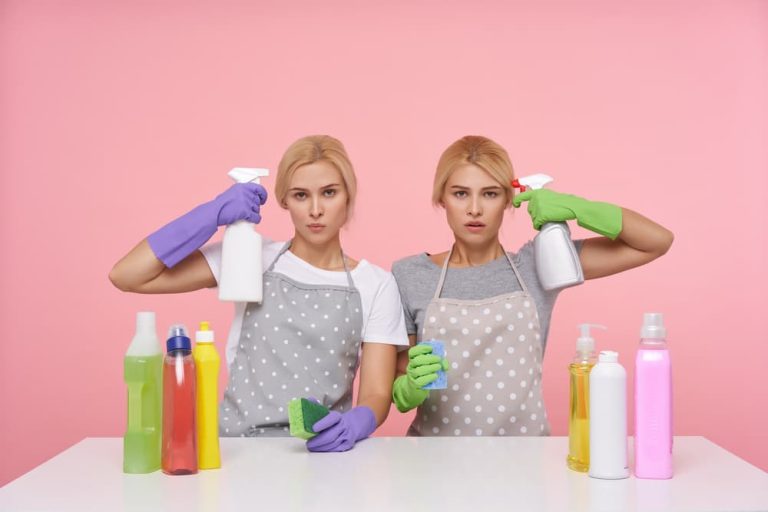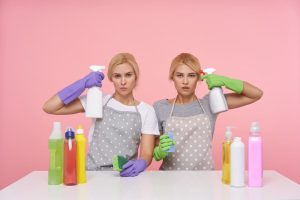 It's important to remember that your house cleaner is not a jack-of-all-trades, and attempting to have them perform tasks beyond their expertise can lead to potential safety hazards.
Plumbing 
Some maids might not mind unclogging drains, for example, but fixing leaks, repairing pipes, and other plumbing tasks are outside the scope of a house cleaner's job. In many states, plumbing work requires a specific license, and attempting to perform plumbing tasks without the appropriate training can be dangerous or even illegal.
Electrical work 
Similar to plumbing, electrical work is a specialized field that requires specific training and licensing. Your house cleaner might be able to change light bulbs or replace an outlet cover, but they are not qualified to tackle major electrical repairs or installations.
Structural repairs 
If your home has structural damage or requires major repairs, a house cleaner is not the right professional to call. This type of work requires the expertise of a licensed contractor or structural engineer.
Pest control 
While some house cleaners may be willing to help with minor pest issues like ants or spiders, they're not trained or licensed to handle more serious pest problems. Actual pest control services typically require a license from the state. Professional pest control technicians are trained to identify and treat a variety of pests safely and effectively. Relying on your house cleaner to do so can lead to further issues and health risks. 
Aside from tasks that are beyond their expertise, there are also things that some people might expect from a house cleaner that are not typically included in their job duties:
Exterior cleaning 
While a house cleaner may be willing to clean the exterior of your home, this is typically not included in their job duties. They can clean the windows that are easily accessible from the inside, but anything beyond that may require specialized equipment or training.
Moving heavy furniture 
Moving small pieces of furniture while cleaning is generally not a problem, but house cleaners are not trained or equipped to move heavy furniture. If you need help with this task, it's best to hire professional movers.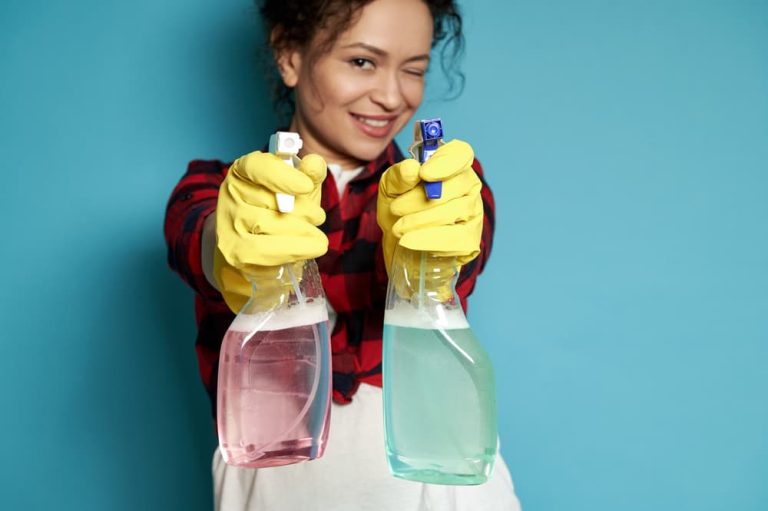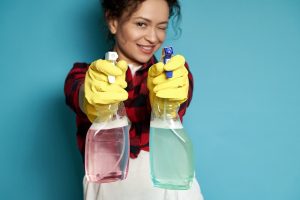 Carpet cleaning 
While vacuuming the carpets is a common house cleaner's job, they're generally not equipped to perform deep carpet cleaning. For this task, you may need to hire a professional carpet cleaning company.
Outdoor maintenance
Some light gardening or yard work might not be an issue depending on the circumstances, but major landscaping or outdoor maintenance tasks should be left to professional landscapers or a lawn care company.
Babysitting or pet care
While some house cleaners may be willing to take on additional tasks like babysitting or pet care, it's important to clarify these expectations upfront. In general, most house cleaners are not qualified to provide childcare services, and entrusting them with the care of your children could be dangerous or even illegal. 
Additionally, many house cleaners are not trained to handle pets, and their job does not include pet care or pet sitting. If you need help caring for your pets, it's best to seek a licensed pet sitter or dog walker with the appropriate training and expertise to keep your furry friends happy and healthy.
Who provides reliable
house cleaning services near me
in
Fuquay Varina, NC
?
Excluding tasks that require special licenses and expertise, house cleaners can certainly help keep your residence clean and tidy. Dust and mop can ensure that your home is properly maintained and cared for within the house cleaners' wide scope of expertise and appropriate safety measures. 
They'll do their best to accommodate your preferences, like using green products in case someone in your household suffers from allergies or you have small children or pets. Let the professionals handle all the tedious chores while you go for a walk or have a picnic in Falcon Park. We guarantee you'll come back to a spotless home in Fuquay Varina. Book your appointment today!