Maintaining a clean and tidy home is essential for a healthy and happy life. However, the market is flooded with an endless array of cleaning products, making it easy to accumulate a large collection of unnecessary items. 
While some products are undoubtedly useful, others are marketed as must-haves but are not actually necessary for effective housekeeping. Whether you're like most homeowners in Morrisville, NC and prefer getting maid services to keep your home clean or you like to handle the cleaning yourself, this guide about unnecessary products can be useful to you.
What cleaning products to avoid?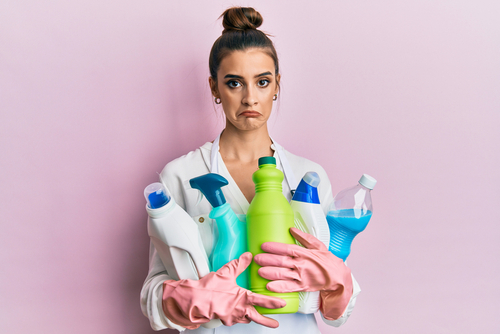 Here are 7 housekeeping products you don't need:
Fabric softener
Fabric softener is a popular product used to soften clothes and reduce static. You don't need it to clean your clothes and it can actually damage some fabrics. Instead of using fabric softener, you can try adding a cup of vinegar to your wash cycle, which can soften your clothes naturally.
Carpet Fresheners
These products are designed to freshen carpets and remove odors. However, they're not necessary for effective carpet cleaning. Instead, you can try using baking soda to freshen your carpets. Sprinkle a generous amount of baking soda on your carpets, let it sit for an hour or two, and then vacuum it up.
Furniture Polish
Furniture polish is a product designed to clean and shine wood furniture, but it's unnecessary for effective furniture maintenance. Instead, try using a microfiber cloth to dust your furniture, and then use a small amount of furniture-safe oil to polish it.
Air Fresheners
These products are designed to freshen the air in your home and mask odors. Instead of using them, you can try opening windows and doors to let fresh air circulate throughout your home, or try boiling a pot of water with cinnamon or citrus peels for a natural scent.
Disposable Toilet Brushes
Reusable toilet brushes can be just as effective as disposable ones and are much better for the environment. Plus, they are often more durable and can save you money in the long run. Additionally, disposable toilet brushes generate unnecessary waste that can harm the environment. 
Toothbrush Sanitizer
Toothbrushes can be effectively cleaned by rinsing them with water and allowing them to air dry. Sanitizers can actually damage your toothbrush by exposing it to unnecessary heat and chemicals. These sanitizers don't provide any additional health benefits compared to simply rinsing your toothbrush with water.
Disposable Wipes 
Many products that are marketed as "flushable" wipes can actually cause significant damage to plumbing and sewer systems. Plus, they generate a significant amount of waste that can harm the environment. Alternatives like reusable cloth wipes or washcloths can be just as effective and are much better for the environment. 
All in all, by focusing on simple essentials, you can maintain a clean and healthy home without cluttering your cabinets with unnecessary products. Remember to prioritize quality over quantity when it comes to products, and don't fall for marketing gimmicks that tout the latest must-have items. Keep it simple with time-tested effective products, and you'll be on your way to a sparkling home.
Where in Morrisville, NC and the surrounding area can I find reliable maid services?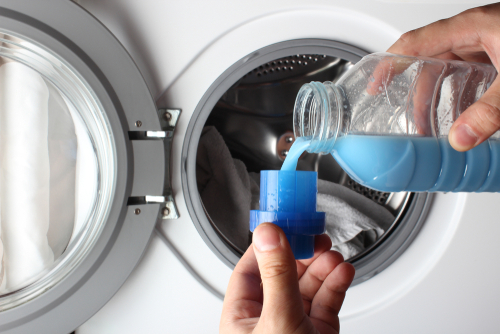 Looking for a reliable and professional cleaning company to take care of your home? Look no further than Dust and Mop. Our team of experienced cleaners is dedicated to providing top-quality cleanups that meet your specific needs and requirements. 
From routine appointments to deep cleaning and everything in between, we have the expertise and equipment to get the job done right. You or your partner won't need to worry about constant chores and cleanups anymore. 
We use reliable products and techniques to ensure that your space is not only tidy but also safe and healthy. While our pros work away, you're free to walk around Mills Spring Greenway, catch up on chores or read that book you've been meaning to read for weeks. Contact us today to schedule your appointment and experience the difference that we can make in your home!