Clean windows are essential for more than just aesthetics. They allow natural light to permeate interiors, enhancing ambiance, energy efficiency, and even well-being. Regular attention to this aspect of home maintenance can dramatically uplift the environment. 
While some people choose to tackle this chore themselves, other residents of Charlotte choose to rely on a recurring maid service for this vital task to ensure consistency and professional quality in maintaining their windows. 
Whether you take on the responsibility yourself or lean on the expertise of professionals, the timing of this task can be crucial. The guide below offers insights into the factors influencing the optimal moment for window maintenance, seamlessly connecting practicality and aesthetics.
What is the best time of year to clean windows and why?
Keeping windows in pristine condition is more than a mere chore, it's a craft that many homeowners and businesses take seriously. From choosing the right window cleaning equipment to the use of homemade window cleaning products, there are many facets to consider.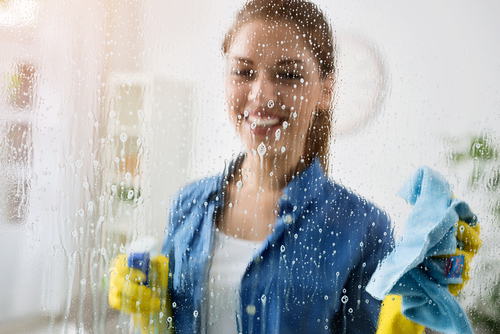 In this guide, we'll explore various factors and share some expert tips for window cleaning, focusing on the optimal time of year to engage in this maintenance task. Let's see what some of those factors are.
Weather considerations
Local climate can greatly impact the timing of when to maintain your windows. In the winter months, freezing temperatures can make the job difficult and potentially hazardous. On the other hand, the hot, humid summers may cause the washing solution to dry too quickly, leaving behind streaks and residue.
Spring and fall typically provide more moderate temperatures, making these seasons ideal for maintaining your windows. With less extreme weather, you have a more generous time frame to work, allowing you to achieve a spotless appearance.
Pollen & allergen factors
During the spring, pollen counts soar in the area, covering surfaces, including windows, with fine yellow dust. Undertaking the task of washing windows during this season might prove futile as they could become coated with pollen again within days.
Fall is generally a more suitable season as the pollen levels have subsided, and allergen-related issues are at a minimum. Undertaking window maintenance during this time ensures that you remove summer's grime without the interference of spring's pollen.
Sun angle & daylight hours
The angle of the sun plays an essential role in this household task. In the summer, the sun's rays are direct and strong, which may lead to rapid drying and unwanted streaks. In contrast, the softer, more angled sunlight in the fall helps prevent this problem, making it a favorable time.
Moreover, the extended daylight hours in spring and fall allow you to engage in this chore with ample natural light, which can be both motivating and helpful in spotting dirt and imperfections.
Where in Charlotte, NC can I hire a dependable recurring maid service?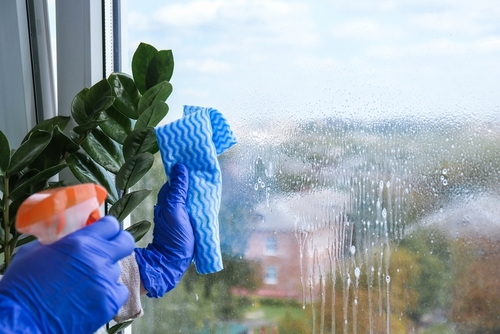 When it comes to achieving pristine windows that brighten up your living space, why not leave it to the pros at Dust And Mop? With highly skilled cleaners equipped with the latest tools and techniques, we pride ourselves on delivering exceptional results, time after time. You can trust our experts to handle the task meticulously, allowing you to focus on what matters most.
Imagine spending a relaxing day enjoying the beauty of Freedom Park, taking a leisurely walk, or having a family picnic while we take care of your windows. When you choose us, you're not just hiring a team, you're investing in peace of mind, knowing that your windows will be handled with the utmost care and professionalism. Don't let the challenge of window maintenance weigh you down. Reach out today!