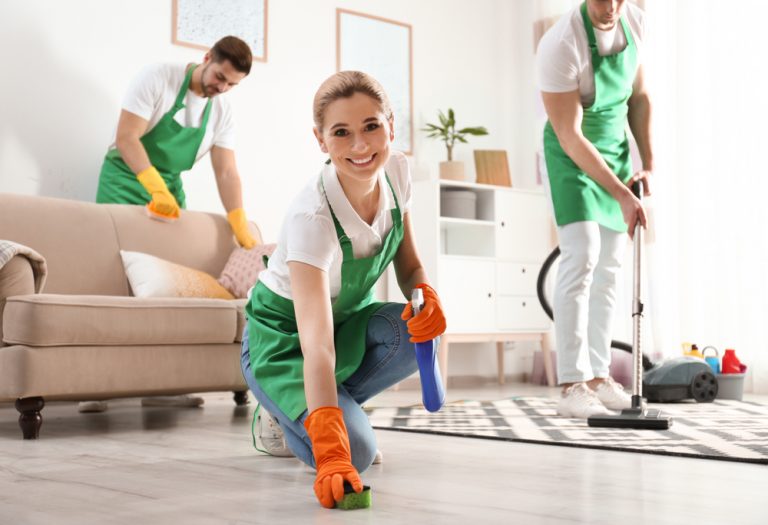 In modern times, many branches of industry are rapidly evolving. Professional cleaning is one of them, with each company aiming to provide the best service. In Cornelius, NC, or anywhere else in the area, reputability and success are the goal and aspiration of many house cleaning businesses – whether it be a newcomer or a seasoned player.
Many homeowners, or people renting, recognize the benefits of hiring professional cleaners and are making a smart decision. Read on as we're about to dive into five interesting facts about this fast-growing industry.
How fast is the cleaning industry growing?
In this particular field, there has been an average growth rate of 6.6% per year in the last ten years. Experts predict that the growth will continue at this rate. It's estimated that more than 1.7 million people started working in this industry, which accumulated 1.2 billion dollars in profits in 2022 alone. Now let's see what some of the essential facts about this specific industry are.
1. It still has a lot of room to grow
It might seem like these companies are all around us. However, they only make up 10% of the entire cleaning industry's revenues. So, if there ever was a good moment to develop your house maintenance service, it's now.
2. It will save you time
Have you ever thought about how much of your valuable time tidying takes up? Well, we did the math – 2 to 4 hours on a weekly basis. That's 13,000 hours in your entire lifetime. Just imagine how much free time you would get if you opt for hiring professional cleaners. You could use that time and spend it at Jetton Park.
3. Customer service still isn't top-notch
Even though the clients in this field can be a bit demanding, companies have a lot more improving to do when it comes to customer service. Statistics say that most cleaning services lose up to 55% of their customer base every year.
4. It's all about green products now
A large number of companies are turning to eco-friendly products and getting green certifications. They're growing more and more in popularity, especially when using EPA-approved cleaning supplies. Not only are they better for the environment, but you can safely clean even with your pets in your home since the products aren't toxic.
5. Technology is taking over
As with many industries, the rise of the world wide web helped numerous businesses grow at a record speed. A simple, user-friendly website with contact forms makes all the difference. Some of the leading cleaning companies have gone a step further.
They are now implementing software that allows a wide range of functionalities in order to provide the best communication. All of this will help reduce the amount of work that takes place in the back offices, keep all of the data in one place, and more.
Where in Cornelius, NC, can I hire the most dependable house cleaning?
You might not know all the different terms used in cleaning or how to properly clean your living room, and you don't have to. Leave your home in safe hands and rely on Dust and Mop, a long-standing cleaning service with numerous satisfied clients in Cornelius and across the region.
With our skilled team and wide range of supplies and solutions, we aim to deliver unwavering quality, leaving your home spotless. Contact our dedicated customer service today. We'll be more than happy to schedule your appointment and answer all of your questions!