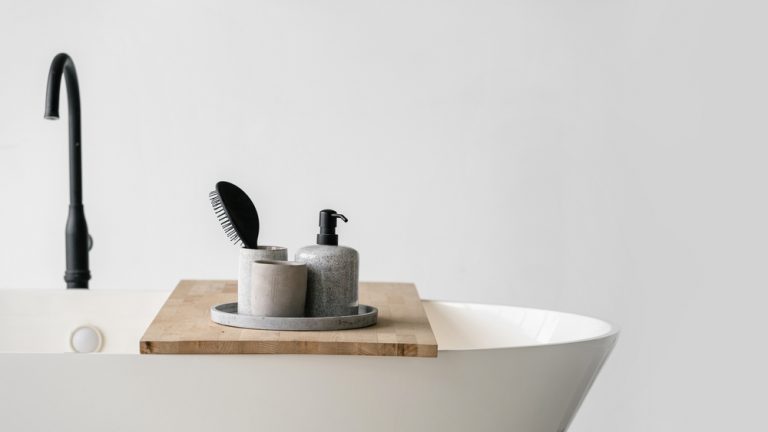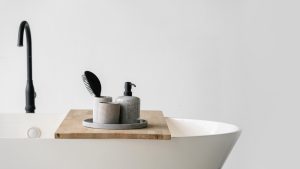 Most homeowners find the bathroom to be the most demanding space when it comes to house cleaning. Not only does it have to be clean in order for us to do our hygiene but it needs regular maintenance since it's so prone to becoming dirty.
Simply wiping down the surfaces won't cut it, and if you are one of those people who wonder how professionals clean the bathrooms so thoroughly – or where in Davidson, NC, you can find professional house cleaning services, read on as we're about to dive into it.
How do professionals clean the bathroom?
Descale the showerhead
No matter how often you clean, there's always some white residue piling up on your water fixtures. You may be annoyed by this but don't want to buy a new showerhead every couple of months. Descaling it is an easy solution that makes your bathroom look like it's been professionally cleaned.
To achieve this, grab some white vinegar, pour it into a plastic bag, submerge the nozzle of the showerhead and tie it in place. Let it soak overnight and run the water in the morning to rinse it. Not only will your showerhead be clean and shiny, you will also notice a stronger water pressure and purer water.
Leave the solutions to sit
No matter what kind of cleaning solutions you use,  you might not get the best results if you are used to just scrubbing them down the moment you apply. Solutions need time to sit and react with the dirt in order to achieve what they're supposed to. So, while you apply a cleaning solution onto, let's say, the toilet, wait a few minutes, and in the meantime, clean another part of your bathroom. By the time you finish, the toilet will be ready to be scrubbed.
Clean grout
You probably know how grout is highly porous and susceptible to bacteria growth. It can lead to forming mold and spreading throughout the whole bathroom. Not only is it not good for your health but imagine cleaning your bathroom and tiles, and the grout is still discolored – it doesn't look good.
You can turn this around by using bleach and scrubbing with the grout brush. If you don't have one, you can use a regular old toothbrush with dense bristles. After you've scrubbed any discolored areas, be sure to rinse well and open the windows in order to ventilate the room thoroughly.
Wash the cleaning products properly
With today's range of cleaning products, maintaining your home is considerably uncomplicated. Back in the day, people used improvised tools for cleaning and even though they got the job done – we've got it much easier.
However, having a specific cleaning tool for every part of your home is not enough to make your house spotless. Washing the mops, cloths, sponges, and everything else you use could prevent bad odors that the tools might leave behind. It can also prolong the time between the cleanings.
How often should you clean your bathroom?
It's recommended you clean your bathroom at least once a week. However, there are parts that should be maintained daily. It all depends on the number of people in your household, the size of the bathroom, and how often it's used. These are some general recommendations when it comes to frequency.
Toilet – daily, weekly
Sink – weekly
Bathtub – 1 to 2 weeks
Floor – 1 to 2 weeks
What Davidson, NC company offers expert house cleaning services?
Now that you know how to clean your bathroom like a pro, make sure to check out how to clean your kitchen and what goes into cleaning a dirty basement. Take a day off and enjoy a stroll in Roosevelt Wilson Park while our skilled professionals from Dust and Mop get your home in perfect shape.
With a commitment to excellence and attention to detail, our team will provide personalized services that will leave your home looking squeaky clean. Contact us today and learn more about us!