We all know how fast the most used room in our homes can get dirty. Whether you live alone, with family, or with roommates, the living room is a place where you relax, read, work, watch TV, and even eat. It's a strenuous job keeping everything neat and tidy, and if you are busy and live in Cornelius, NC, you can always opt for house cleaning services. 
Since time is our most valuable possession, you can spend a fun day out with your family and friends. However, if you set up a daily routine and stick to it, you won't even feel you've spent so much time tidying up. If you want to learn five simple steps for cleaning your living room, keep reading.
How do you clean your living room?
You don't have to be an expert and know all the terms used in cleaning or do it like a professional. It's all about good organization – being efficient and focusing on one task at a time. Doing daily chores and an occasional deep clean will result in a spotless environment, allowing you to relax and wind down in the comfort of your home. So, how can you do it efficiently? Let's see the best order for maintaining your living room is and where to start.
1. Declutter and throw out the garbage 
Start by picking up any trash and throwing it out, and clean up the cups or dishes left on the table, if there are any. Tidy up clutter and put everything back in its place. Doing this first creates a distraction-free zone and you can proceed with the next step.
2. Wipe down the surfaces with a proper product
Make sure to properly wipe down the coffee table, side tables, shelves, and any other surface. If your table has glass or coffee stains on it, use a special solution that will remove them and won't damage the surface. 
3. Don't forget the electronics
Carefully clean TVs, monitors, and laptops. Don't forget to disinfect small objects that u frequently use – phones, remote controls, and tablets since they tend to acquire a lot of bacteria.
4. Vacuum and mop
Make sure to thoroughly vacuum any debris and dust from the carpets and floors. A lot of fine dust can get stuck in your rug's hair, so vacuuming regularly will benefit. Finally, mop the floors with a proper solution.
5. Buy some air fresheners
Adding that last touch and freshness to your living room with air fresheners and scented candles could really make a difference. Opt for something not too scented and air out your room frequently. Everyone will enjoy the beautiful smell of your home.
Where in
Cornelius, NC
can I find the most dependable
house cleaning service
?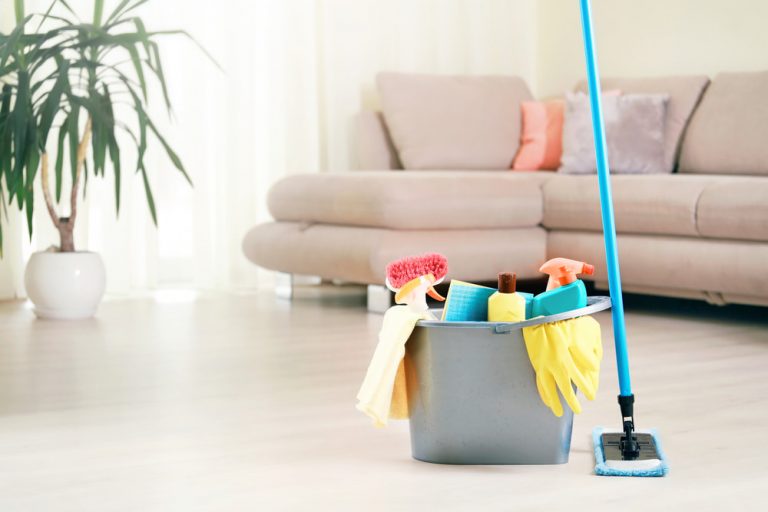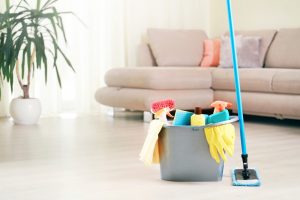 A fun fact about the cleaning industry is that it expands more quickly than ever. If you are tired of cleaning your home from pet hair or performing comprehensive maintenance – Dust and Mop is the right place for you. Whether you live near Bailey Road Park, or anywhere else in the Cornelius area, we offer cleaning services with the utmost quality.
Once you book your appointment, our team with extensive experience will do a thorough cleaning of your home, focusing on any problematic parts that you wish to be specifically taken care of. Contact us today and we'll gladly answer all of your questions.